Designed by Tatino Films, Full Circle Lab is a comprehensive set of programs answering the specific needs of a given film industry.
Full Circle Lab mainly aims at:
Providing highly valuable development support mechanisms for audio-visual works
Identifying and nurturing creative talents
Fostering the international potential of a film sector.
Full Circle Lab accompanies audio-visual projects all along their development, production and promotion in order to enhance their creative vision and audience potential. 
Each Full Circle Lab is tailor-made, and may combine together some (or all) of the following Labs & Residency, created by Tatino Films:

AUDIENCE LAB
The Audience Lab aims at defining and creating an audience engagement strategy to support the sales and distribution of a given film. This Lab includes a wide range of consultancies to be applied on specific film project, from audience building & outreach, to sales & distribution, in addition to marketing and international film launch support.
The Audience Lab benefits the producer of the film, but also the national distributor (if there's one already attached at the time of the workshop). The presence of the director is recommended, but not compulsory. This Lab could benefit film projects that are either in pre- or post-production.
Projects at pre-production stage may benefit more, since they will have plenty of time to implement a proper audience engagement strategy during the production of the film. For projects at post-production stage, the Audience Lab could possibly (but not necessarily) be coupled with the First Cut Lab.
FIRST CUT LAB
First Cut Lab is a consultancy program designed for feature films at editing stage. The aim is to support the creative team at a fragile & crucial stage, and to inspire them so that the film reaches a better version of itself.
This Lab follows a specific format that has been fine-tuned over 5 years, with more than 40 feature films participating. Working sessions with an editor consultant are combined with feedbacks given by industry advisors – individually & through collective discussion.
For more information: www.firstcutlab.eu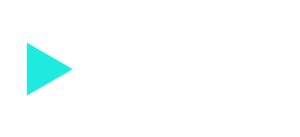 CREATIVE PRODUCERS LAB
The Creative Producers Lab is an essential tool to develop the whole ecosystem of a given film industry. Indeed, the role of creative producer is key to enhance the production value of the films.
Many film industries can count on a few experienced creative producers only, and there's a constant need to identify and to nurture new generations of producers through a long-term training.
The Creative Producer Lab works best as a one-year program with different modules that cover the key areas of this profession: project development, legal & financial issues, and company development. This Lab is usually combined with the Development Lab.
POP UP FILM RESIDENCY
The Pop Up Film Residency intends to bring the best of what artistic residencies usually offer, together with a truly individualized mentorship program. Each residency is unique, specific to the needs of the project, and as a matter of fact only hosts one resident at a time. Each residency lasts for 3 weeks.
The Pop Up Film Residency is made by filmmakers for filmmakers, each Residence being managed by a Host, who is an active filmmaker (producer, etc.). The Pop Up Film Residency is a concept that may literally hatch out anywhere, and therefore gradually grows as a network of film residencies located in different parts of the world.
The Pop Up Film Residency works as an ideal follow-up of a Development Lab.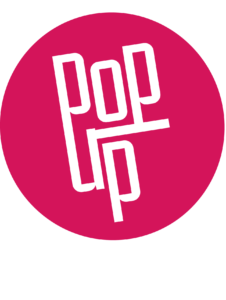 DEVELOPMENT LAB
The Development Lab is at the core of the Full Circle Lab scheme, as it directly aims at answering one of the most important & common needs of any film industry, that is making it possible for original & competitive film projects to come to life.
This Lab shall constitute a creative framework, and targets the core creative team of a film project: the scriptwriter, the director, and the producer. It consists mainly – through different techniques & processes – in script and production consultancies.
The Development Lab welcomes projects at various stages of development (from early stage to pre-production). This is made possible only if a few projects participate in a given lab, with a reinforced mentorship (at least one script consultant & one production consultant for 4 projects).
STORY EDITING LAB
The Story Editing Lab answers an important need, which is to train film professionals capable of accompanying authors & directors in the creative process – primarily at the script development stage, but also at the editing stage.
These film professionals can be aspiring script consultants, but they could also be Heads of Development in production companies, and Commissioning Editors of Broadcasters as well. They should be able to be sparring partners for the authors, able to design and to conduct a script & project development path, but also to intervene at the editing stage.
This Lab clearly fills a gap for many film industries, where there are only very few experienced & skilled film professionals in this field. Similar to the Creative Producer Lab, the Story Editing Lab works best as a one-year program with different modules that cover the key areas of this profession.
LOCK – Full Circle Lab Indonesia is a capacity-building program aimed at supporting Indonesian filmmakers, and their projects of films. This Lab combines a Development Lab for fiction projects (5 features & 3 shorts) and a First Cut Lab for films at editing stage (2 feature documentaries & 1 medium feature film), together with a series of lectures run by the mentors.