FULL CIRCLE LAB
NOUVELLE-AQUITAINE
2023
Full Circle Lab Nouvelle-Aquitaine is a capacity building international training program, which aims at supporting and accompanying the writing, development and post-production of 6 feature films closely connected to the Nouvelle-Aquitaine Region in France.
The lab is addressed to both emerging and more experienced filmmakers, French and international projects. 
It relies on the local cinema ecosystem of festivals' initiatives, and residencies such as the clos-FIFIB, the Biarritz Bal Lab, the Jump In program of Poitiers Film Festival and fosters synergies with filmmakers and producers active in the region.

The program, is financially supported by Alca Nouvelle-Aquitaine, the Lot-et-Garonne Department and Gironde Tournages and takes the form of residential and online workshops.
> Accompanying projects closely connected to the Nouvelle-Aquitaine Region in France, and supporting their feasibility, and international potential in a tailor-made way.
> Supporting the whole Nouvelle-Aquitaine cinema ecosystem in an integrated manner and accompanying
4 projects at scriptwriting stage
(the
Development Lab
) and
2 projects in editing phase
(the
First Cut Lab).
1st module
Development Lab
During the
first 7 months
of the Lab
, the four selected projects focus on script & project development.
Module & structure
The Development Lab selects 4 projects, which will have the chance to attend two residential workshops, each lasting four full working days, and 1 industry event.
Full Circle Lab Nouvelle-Aquitaine is open to teams of scriptwriter/director and producer. Both of them will attend the workshops.
An individual follow-up
During the last months of the program, projects are followed individually.
According to their needs, a participation to a specific co-production forum or film industry event will be suggested and facilitated, either in the Nouvelle-Aquitaine Region, in France or internationally.
Three on-site sessions
The first workshop takes place in La Maison Forte in Monbalen, on June 21st-25th 2023, and offers analysis of the treatment together with main rewriting axes, consultancy on coproduction plan and markets and festivals strategy.
The second workshop takes place in the Villa Valmont in Gironde, on October 4th – October 8th 2023 and offers analysis of the script and consultancy on distribution.
The third phase takes place in Poitiers during the Poitiers Film Festival where the participants pitch their projects at the TAP – Théâtre Auditorium on December 8th, 2023 and meet sales agents and distributors.
A great flexibility
The limited number of participants & projects will allow great flexibility in the agenda, moving between plenary and group sessions, and individual consultations when needed.
Module & structure
The First Cut Lab is open to the filmmaker, producer and editor of the project and it takes place online.

The exact dates of the workshop are chosen in agreement with the selected teams to best answer the needs of their films. The workshop takes place during the period from May 29th to October 31st 2023.
Each film is accompanied by First Cut Lab for a period of roughly 3 weeks, even though the core of the Lab takes place over two consecutive days.
Tools provided for future
After the workshop, the film team receives a memo of the discussions and all suggestions, to serve as a road map in the further editing.
Tailor-made chosen advisors 
The core is an in-depth discussion where the filmmakers get to test their questions and dilemmas with carefully chosen film industry experts.
An editor consultant helps the teams throughout the whole process with preparatory and follow-up meetings.
For more details
First Cut Lab is an international initiative, regularly joining Full Circle Lab for unique collaborations.
To know more about this module, discover all the information here.
This second module will select 2
 feature films in the editing phase, supported by the Nouvelle-Aquitaine Region for their production.
Selected projects
for Development Lab
My Mother, the Monster (Feature Film) by Olivér Rudolf

Directed by: Olivér Rudolf
Produced by: Genovéva Petrovits (Kino Alfa) – Barnabas Tóth-Justh (Filmpartners)
Countries of production: Hungary – France
Co-Producer: Florent Coulon (Vraivrai Films) 
Synopsis: Éva is an unhappy mother and wife, who gets tired of feeling insignificant. She finds a new identity behind a scary monster mask which liberates her. She never ever wants to remove it and it becomes her own rebellion. As her running amok begins, her teenage daughter is completely left alone.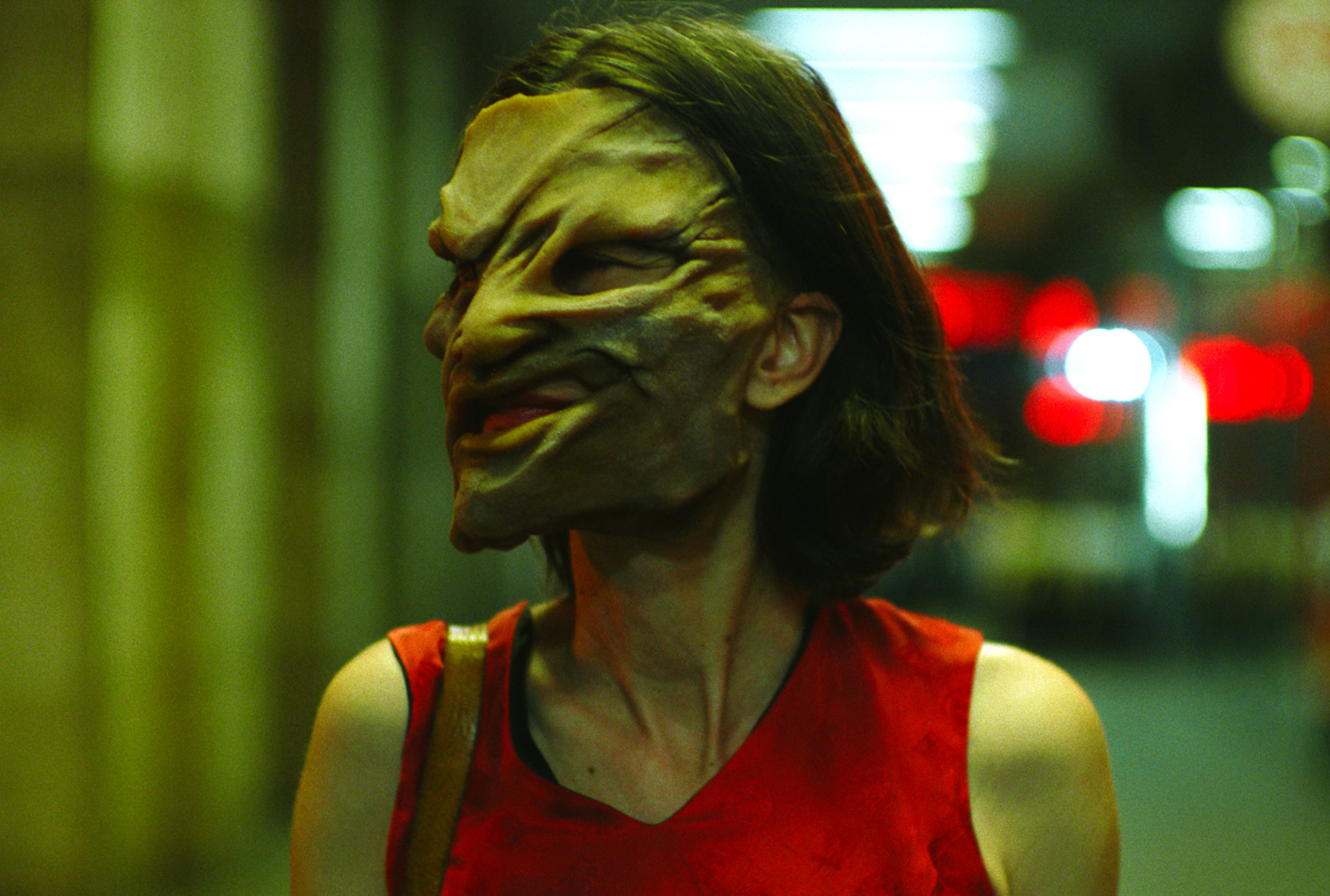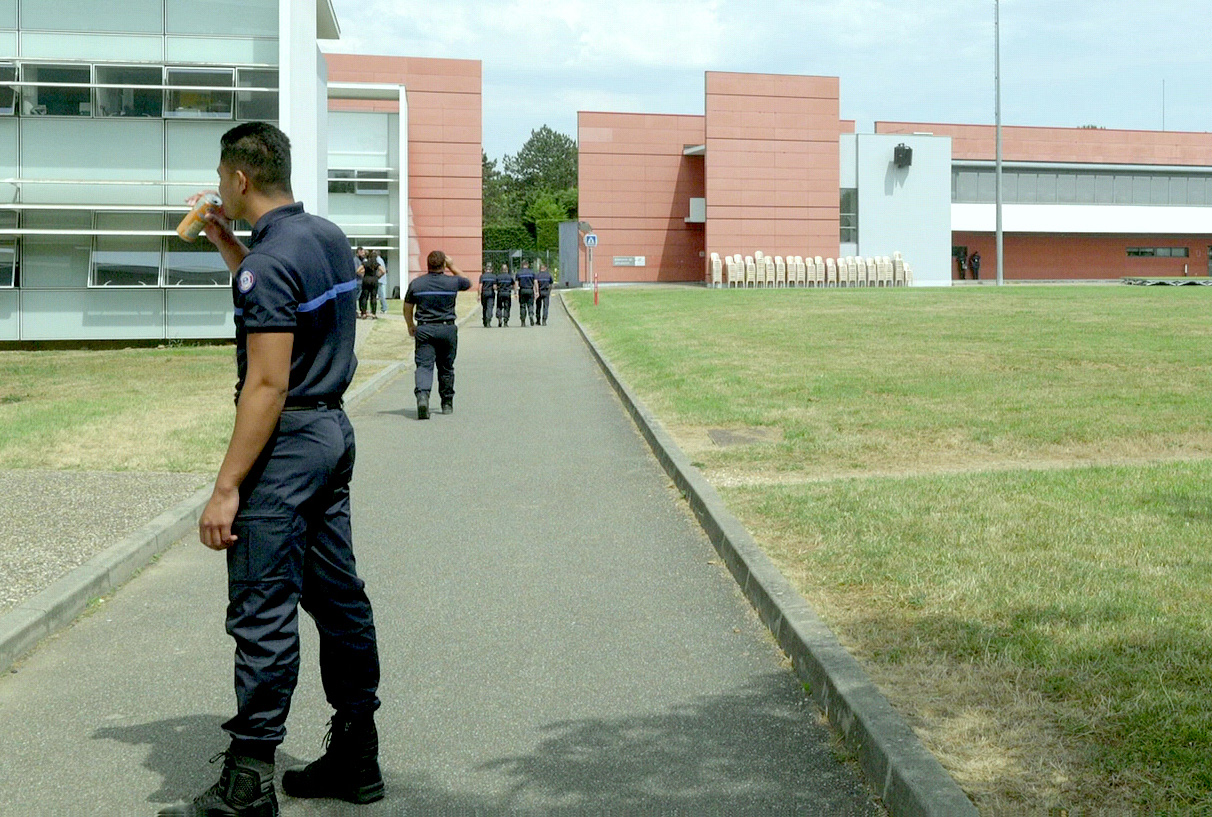 La Détention (Feature Documentary)
by Guillaume Massart

Directed by: Guillaume Massart
Produced by: by Céline Loiseau (TS Productions)
Country of production: France
Co-Producer: Pierre Bompy (Triptyque Films)
Synopsis: At the National Penitentiary Administration School in Agen, I see hundreds of people transforming into prison guards. Those who train them have six months to familiarize them with the violence of the prison environment.
Betty's Dream (Animation Feature) by Liam Engels

Directed by: Liam Engels
Produced by: Charlotte De La Gournerie (Sun Creature)
Countries of production: France – Denmark
Synopsis: Betty and her twin brother, Sami, who suffers from a severe disability, rebuild their relationship after they meet in a dream and communicate for the first time in years. Seen through the eyes of a teenager who struggles to be affectionate, the film explores how a person can transform their behavior after journeying deep into the center of their mind.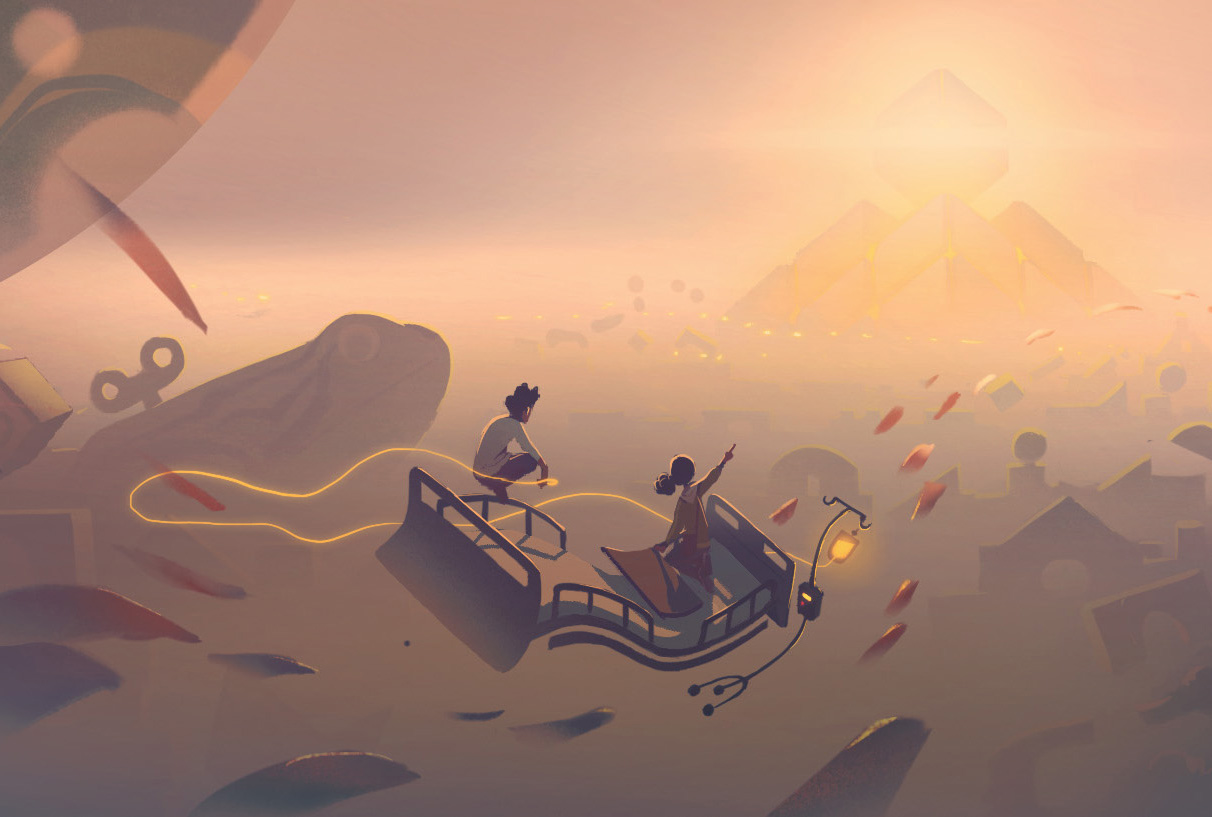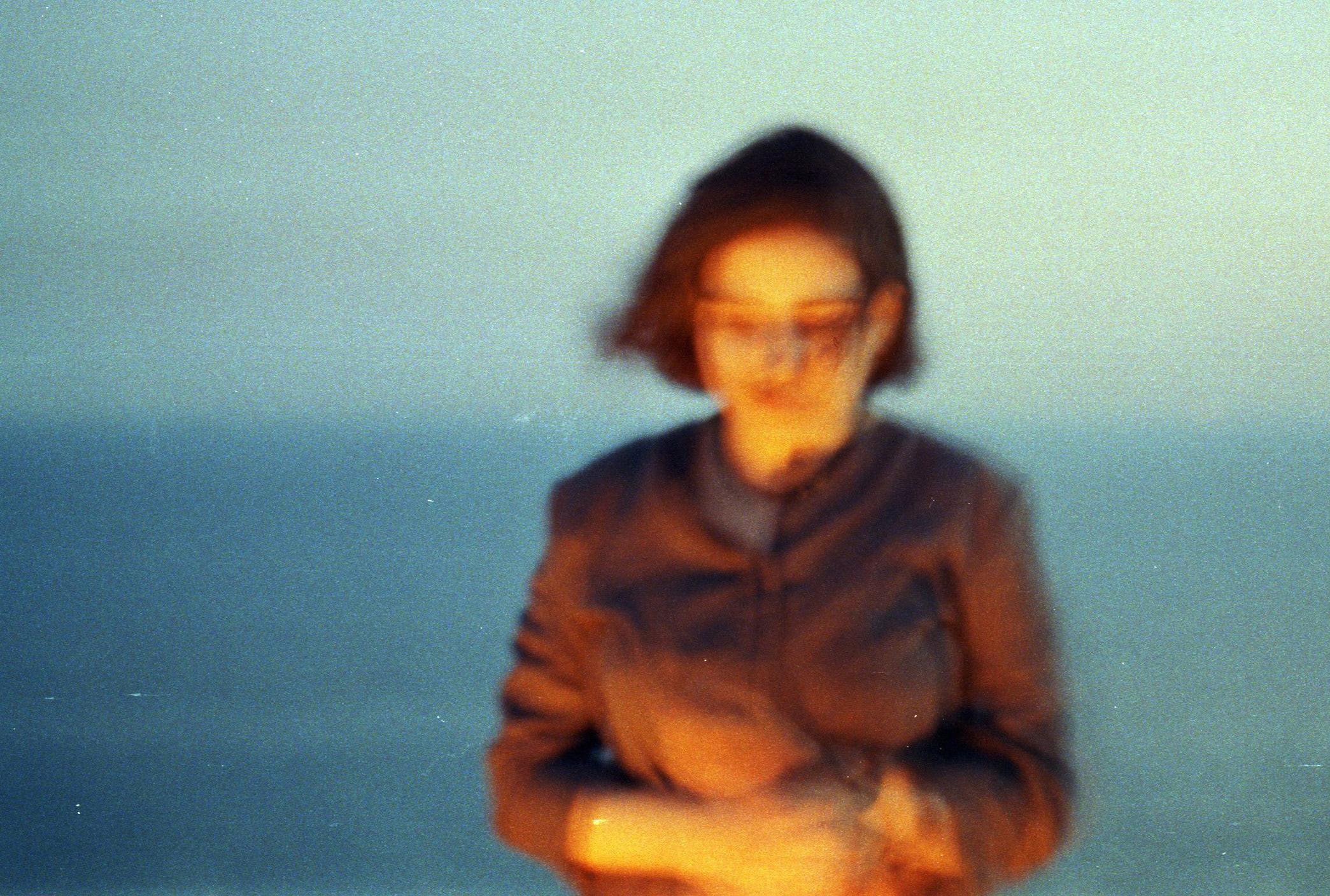 Océane (Feature Film)
by Eva Pervolovici

Directed by: Eva Pervolovici
Produced by: Clémentine Mourão-Ferreira (so-cle)
Countries of production: France – Romania
Co-Producer: Tudor Giurgiu (Libra Film)
Synopsis: Océane, 18 years old, falls in love with a Romanian photojournalist. Hoping to win his affection, she travels to Bucharest in his absence and moves into his home. She wholeheartedly embarks on an investigation into a waste trafficking operation. The connections she forges will lead her to make other discoveries.
Selected projects
for the First Cut Lab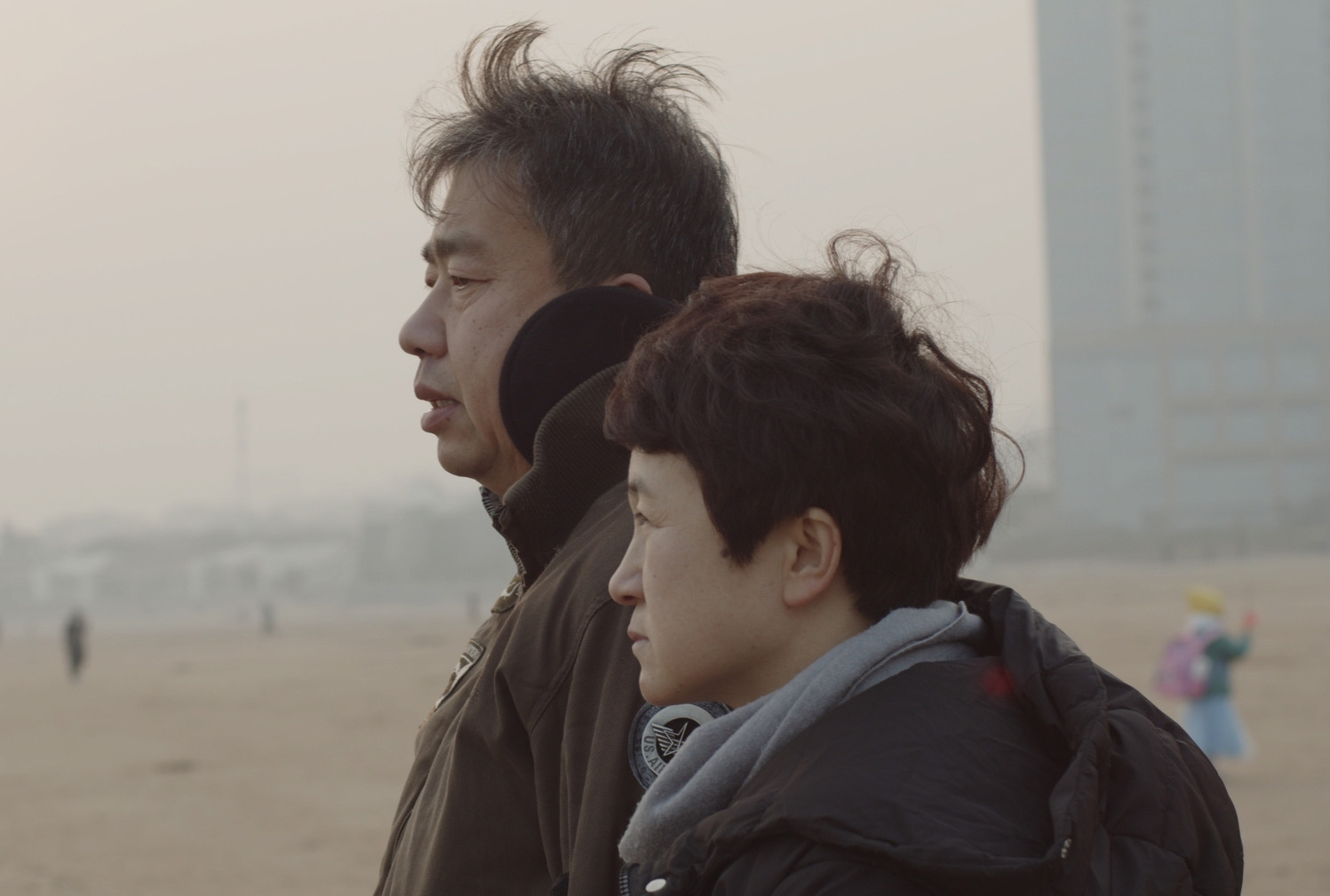 Le Veilleur / The Watchman (working title) – (Feature Documentary)
by Lou du Pontavice, Victoire Bonin

Directed by: Lou du Pontavice, Victoire Bonin
Produced by: Lucie Rego, Pauline Tran Van Lieu (Hutong Productions)
Countries of production: France – Belgium
Co-Producer: Joël Curtz (Centre Video de Bruxelles)
Synopsis: Guangdong, a security guard, and Baoyan, a concierge in a luxury hotel, project a dream life onto their only son, a music student in China. But when he moves to Estonia to attend a prestigious conservatory, his parents must find ways to deal with his absence.
Sang craché des lèvres belles (Feature Film) by Jean Charles Hue

Directed by: Jean Charles Hue
Produced by: Cédric Walter (The Dark)
Country of production: France
Synopsis: Marta, who narrowly escaped a settling of scores with her boyfriend Alex, takes refuge in the Pyrenees where she reunites with her parents, former far-left terrorists who have just been released from prison. Together, they embark on a search for their war treasure.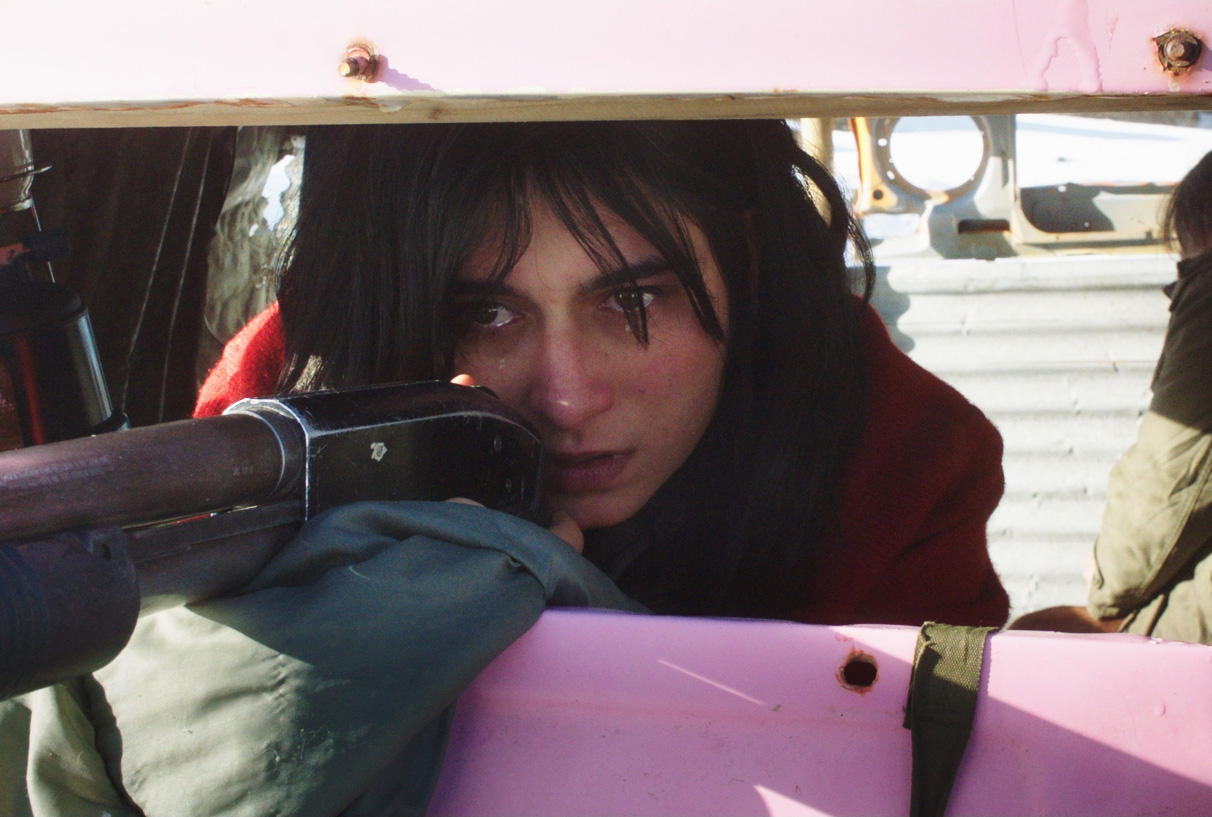 Timeline
1 – April 25, 2023 – Deadline for application 
2 – May 21, 2023 – Announcement of selected participants & projects at Cannes Film Festival
3 – June 21-25, 2023 – First residential workshop in La Maison Forte, Monbalen
4 – October 4-8, 2023 – Second residential workshop in the Villa Valmont in Gironde 
5 – December 8, 2023 – Industry day during the Poitiers Film Festival in Poitiers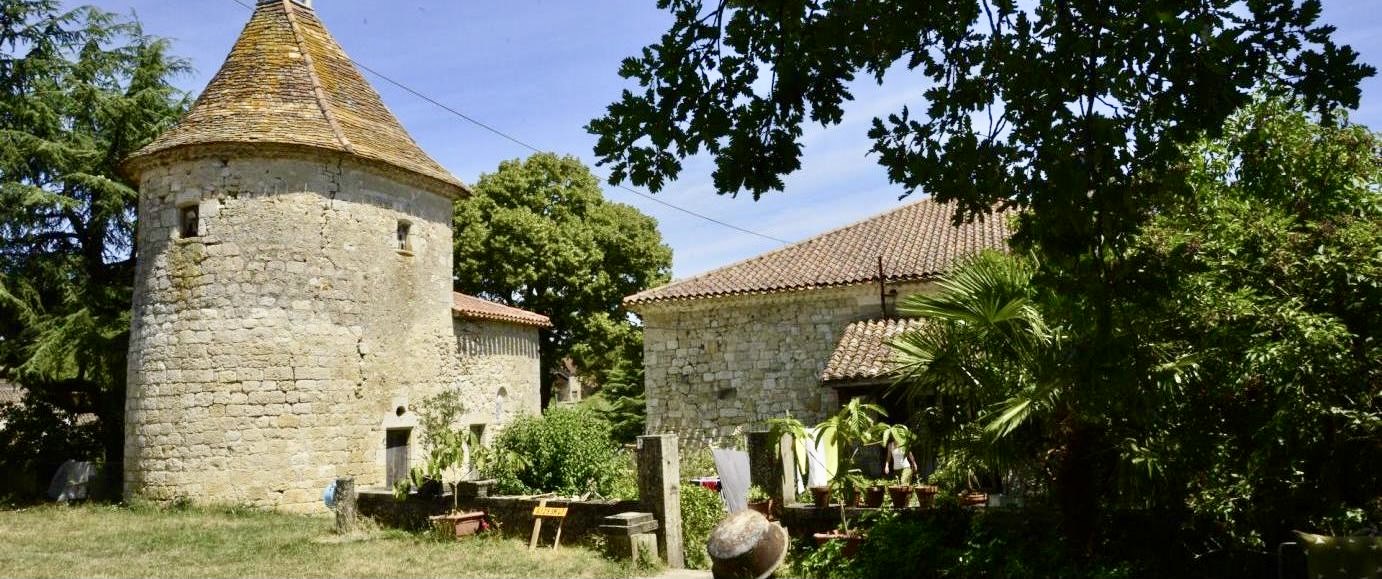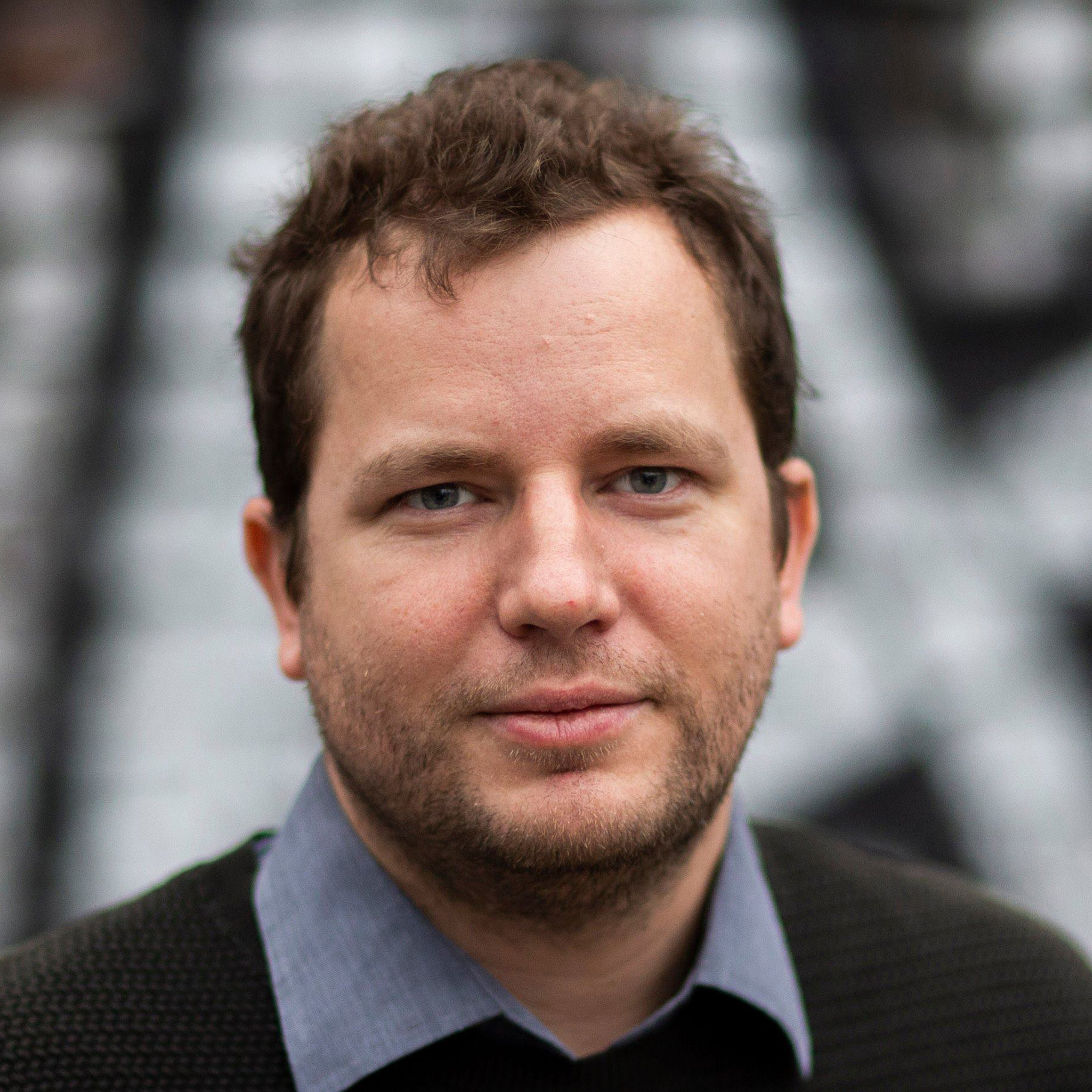 Matthieu Darras
CEO of Tatino Films and Co-Head of the program
Matthieu Darras designs and leads several programs of film/talent development and consultancy that are active worldwide: the First Cut Lab, the Pop Up Film Residency, and the Full Circle Lab. Previously, he founded and directed the European Network of Young Cinema NISI MASA, wrote for the film magazine Positif, and was the artistic director of the TorinoFilmLab.
He also worked for major film festivals in Europe: as a programmer for the Cannes Critics' Week, as a consultant for the Venice Film Festival, and as a delegate for the San Sebastian Film Festival.
He also directed the Bratislava Film Festival.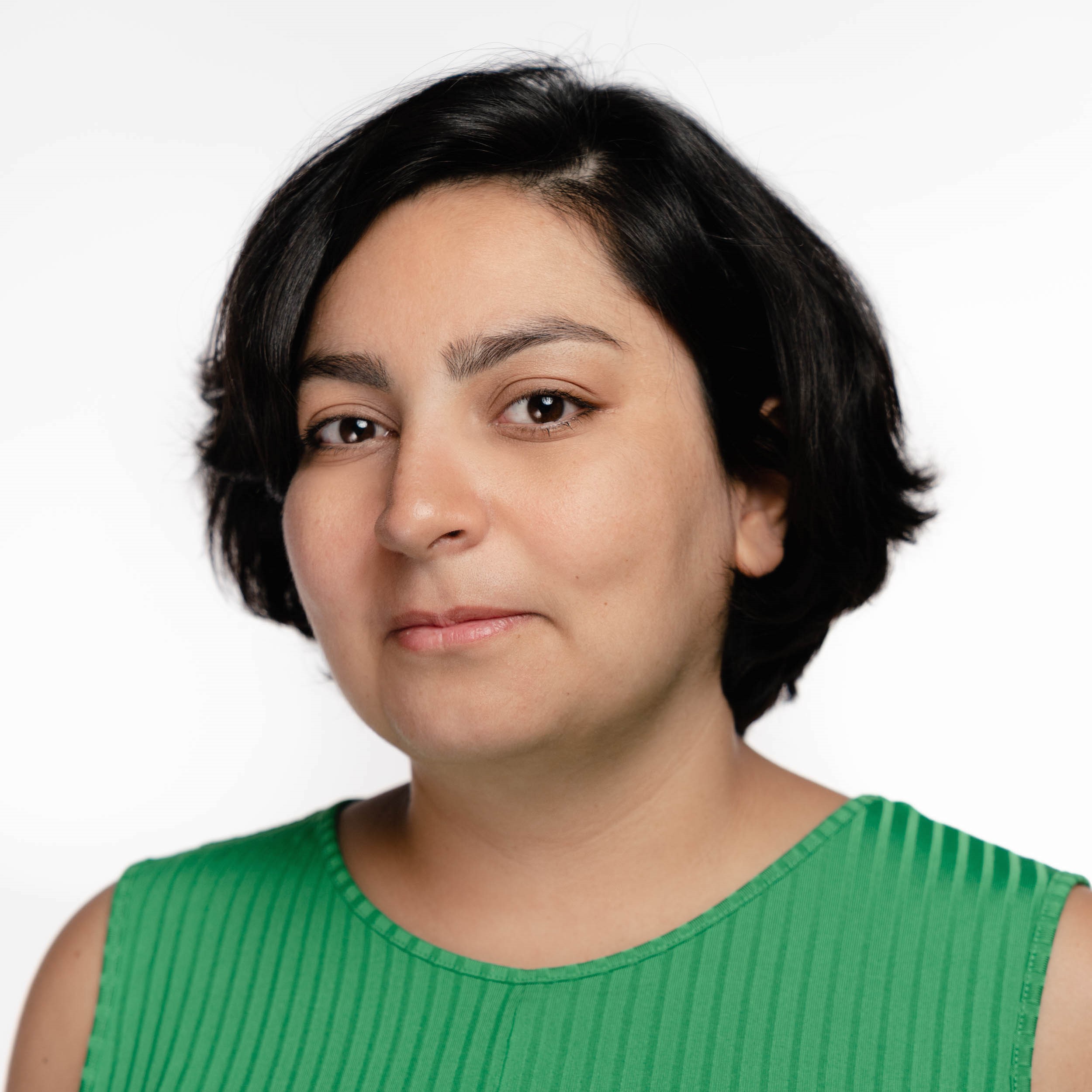 Myriam Sassine
Co-Head of the program and Producer Consultant 
Myriam Sassine joined Abbout Productions producing several features and documentaries such as Costa Brava, Lebanon by Mounia Akl (Venice Film Festival Official Selection / TIFF 2021), 1982 by Oualid Mouaness (TIFF 2019) and Panoptic by Rana Eid (Locarno 2017).
From 2016 to 2020, she was the COO of Schortcut Films dedicated to co-producing international films. In 2016, she cofounded Maskoon Fantastic Film Festival, the first and only genre film festival in the Middle East.
Since 2021, she's the project manager of Beirut Cinema Platform, Beirut DC's coproduction platform. Myriam is an alumni of EAVE Producer's Workshop (2019) and Film Independent Producing Lab (2019).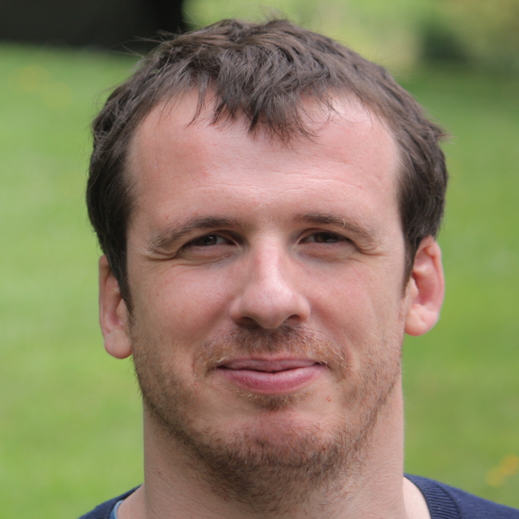 Philippe Barrière
Script and Editing Consultant

Born in 1978, Philippe Barrière has a Masters in philosophy and formal logic at La Sorbonne University.
Script consulting is way for him to combine his interest for analysis and his passion for cinema.
Over the past years, Philippe Barrière has had several relevant experiences in the field of script consulting such as head of the development for Mille et une Productions or, since 2010, as an independent script consultant.
He is notably the co-author with Rubaiyat Hossain of Made in Bangladesh (Toronto 2019). He teaches scriptwriting in different film schools in Paris, and works on several script development workshops, such as La Scénaristerie, Cannes Talent Unlimited and Le Groupe Ouest.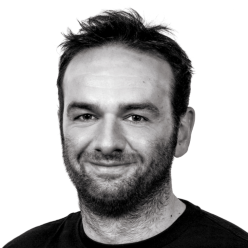 Alexis Hofmann
Industry consultant

Alexis Hofmann is graduate in Modern Literature and in Distribution at La Fémis.

After working for Centre National de la Cinematographie (CNC), he joined HAUT ET COURT, and then MEMENTO FILMS, working in the booking and marketing departments for each.
He joined BAC FILMS in 2006, as a booker and then became marketing project manager for the company.
Alexis now oversees acquisitions for BAC FILMS.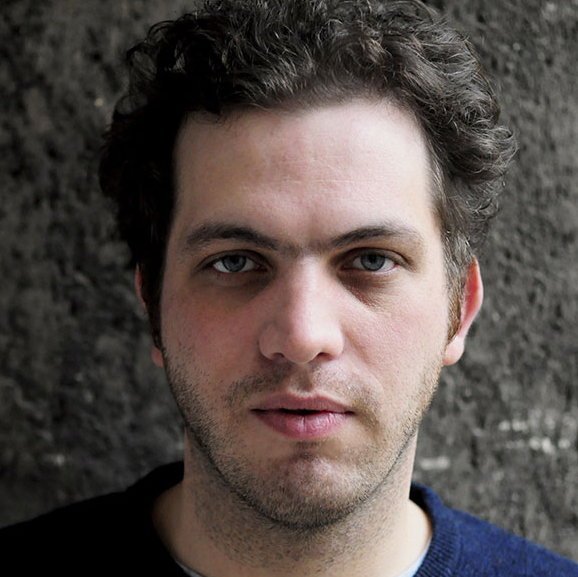 Matthieu Taponier
Scriptwriting and Editing Consultant
Matthieu Taponier is a screenwriter and editor. After studying Modern Literature, he completed an MFA in filmmaking at New York University's Tisch School of the Arts. As a script consultant, he received training at TorinoFilmLab and has been tutoring since in workshops such as the Critic's Week Next Step and Le Groupe Ouest.
He collaborated as a script and film editor on Son of Saul by László Nemes (Grand Prix Cannes 2015 and Oscar 2016 Best Foreign Language Film); as a co-writer and editor on Nemes' second feature Sunset (FIPRESCI Venice 2018); as an editor on Adventures of a Mathematician by Thorsten Klein (Palm Springs 2020); as a script and editor on Beginning by Dea Kulumbegashvili (Cannes label 2020).
Partners
& financial
support

Alca, the cultural agency for publishing and cinema in the Nouvelle-Aquitaine Region, supports creation and production of fiction, animation and documentary films through fundings, artists-in-residence program, partnerships with Labs and international market and a regional film commission.
It also stands by film professionals from the region for national and international film festivals, coproduction events and to support distribution and promotion.