FULL CIRCLE LAB
PHILIPPINES
Full Circle Lab Philippines is a capacity-building program aimed at supporting Filipino and Southeast Asian filmmakers. The second edition of the Lab takes place in Manila, from the 15th to 22nd of April 2020. 
Full Circle Lab Philippines is co-organised by the Film Development Council of the Philippines (FDCP) and Tatino Films.
Full Circle Lab Philippines aims at:
–> Identifying, nurturing and training creative talents in the Philippines and in South-East Asia;
–> Supporting Filipino & South-East Asian film projects along their development & post-production processes – in order to enhance their artistic and audience potentials with a focus on storytelling;
–> Fostering the internationalisation of the Filipino film industry, and positioning the Philippines as a creative hub in the South-East Asian region.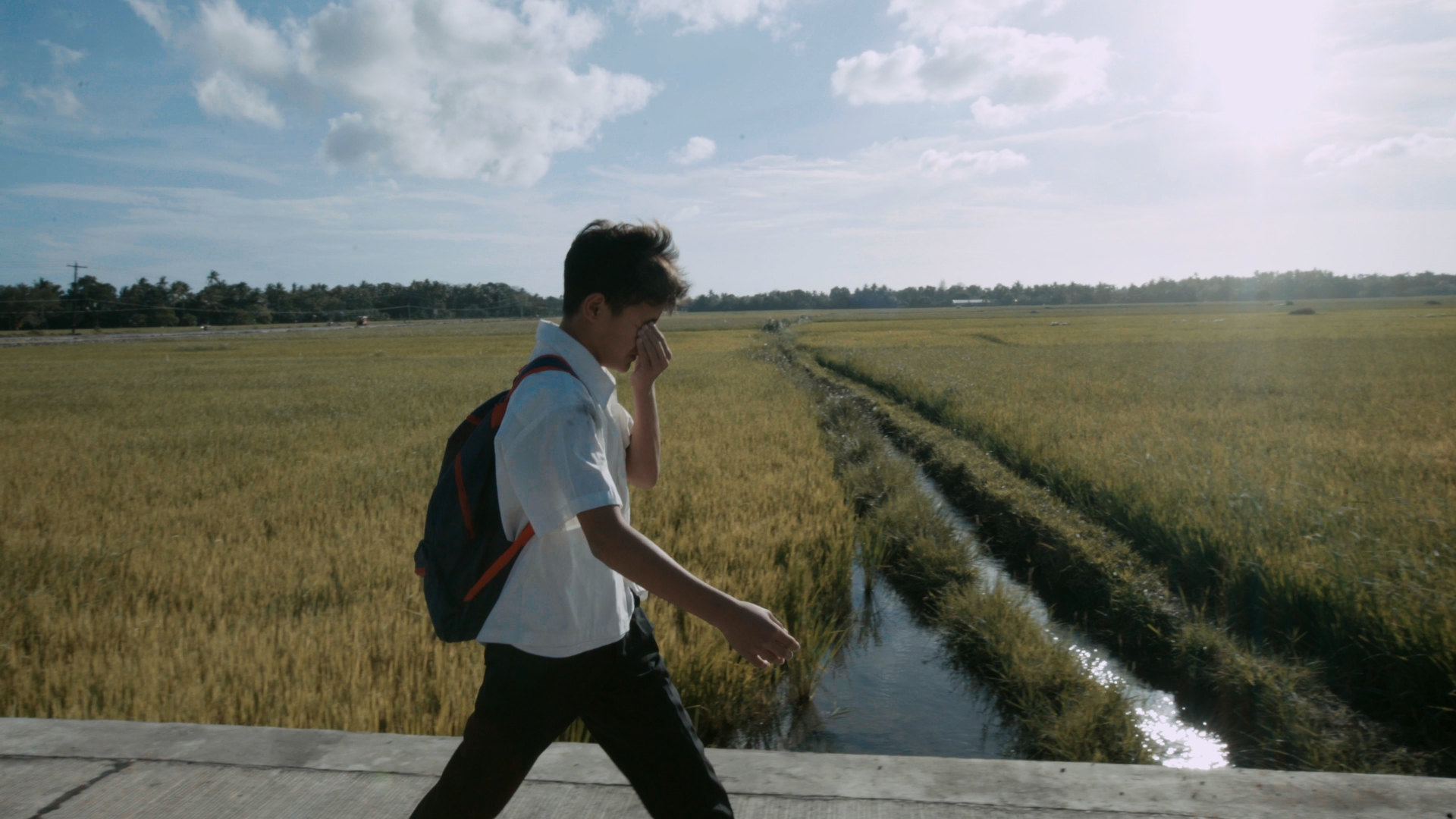 from John Denver Trending (Full Circle Lab 2019)
The Lab is composed of five modules: Fiction, Documentary, Animation, Series and First Cut Labs
The Fiction Lab nurtures 6/8 feature films in development. It combines works in plenary, groups and individual consultations. Each project is followed by two mentors, one focusing more specifically on script development – either Ayman El Amir or Matthieu Taponier – and the other on production issues – either Izabela Igel or Giovanni Pompili.
The Series Lab aims at answering the growing demand for episodic content from VOD platforms, and will nurture 3/4 series projects – both mini-series and multi-season series accepted. Projects are mentored by script consultant and development executive Mmabatho Kau and producer Naomi Levari.
The Animation Lab is designed to support the development of 4/5 animation IP stories (shorts, features or series), in order to encourage original narratives from South-East Asian animators. Projects are mentored by Jelena Popovic, producer at Canada's NFB's Animation Studio, and scriptwriter Julien Lilti.
The Documentary Lab consists in a one-week editing residency for 3 feature-length documentaries in post-production. The projects will benefit from a series of consultancy sessions by award-winning documentary director Alexander Nanau and editor Benjamin Mirguet.
The First Cut Lab is open to 4 fiction feature films at editing stage, and helps creative teams to reach the film they envision, fostering their artistic and circulation potentials. Under the supervision of Matthieu Darras, this 3-day Lab involves all the mentors of Full Circle Lab as advisors, with Benjamin Mirguet and Matthieu Taponier as editor consultants.
 CALL FOR PROJECTS – GUIDELINES
How to apply
Full Circle Lab Philippines is open to filmmakers from Philippines and South-East Asia countries: Brunei, Cambodia, East-Timor, Indonesia, Laos, Malaysia, Myanmar, Singapore, Thailand, and Vietnam.
Applicants should submit their entire application package:
– by the 1st of March 2020 deadline in the case of the Animation, Fiction & Series Labs;
– by the 15th of March 2020 deadline in the case of Documentary & First Cut Labs.
Applications should be sent to: info@fdcp.ph.
For any information request, please contact: info@fdcp.ph.
Selection
The submission materials of all eligible applicants will be reviewed by the FDCP Selection Committee and will be shortlisted.
The FDCP Selection Committee and Full Circle Lab mentors shall confer to select the final selection, ensuring the diversity of the lineup.
FDCP announces the final selection of projects by the 30th of March 2020.
For Fiction, Animation & Series Labs, the stage of development of each project may vary.
Projects with or without producer(s) attached will equally be welcomed. There's no need to have financing in place. Participants will be the author(s), and the directors and producers will also be attending if they are attached to the projects.
The Labs are open for projects that have not yet entered preproduction stage.
Applicants must submit the following:
Logline (50 words), Synopsis (1 page), and Concept/Treatment (Up to 10 pages)
Director's & producer's statements (Up to 2 pages)
Director's & screenwriter's filmographies (1 page)
Producer's filmography (1 page) & Production company profile (1 page)
Rights to Adaptation if necessary.
For Documentary & First Cut Labs, the film's producer, director, and editor must attend the whole duration of the Editing Lab.
Applicants must submit the following:
A minimum of 30 minutes of scenes from the film subtitled in English.
Scenes can be separate and can be in rough cut.
Logline (50 words), Synopsis (1 page)
Director's & producer's statements (Up to 2 pages)
Director's & editor's filmographies (1 page)
Producer's filmography (1 page) & Production company profile (1 page).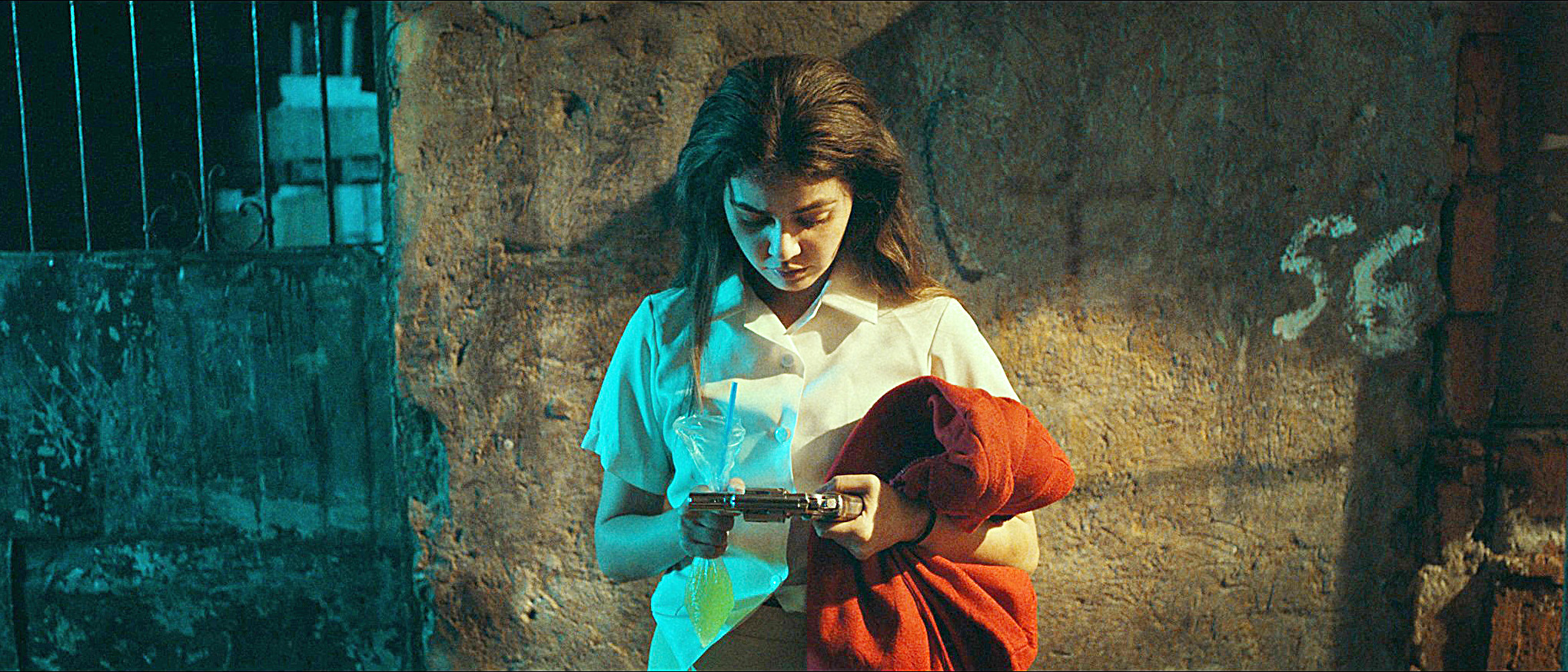 From Babae At Baril (Full Circle Lab 2019)
Full Circle Lab Philippines is led by Matthieu Darras on behalf of Tatino Films.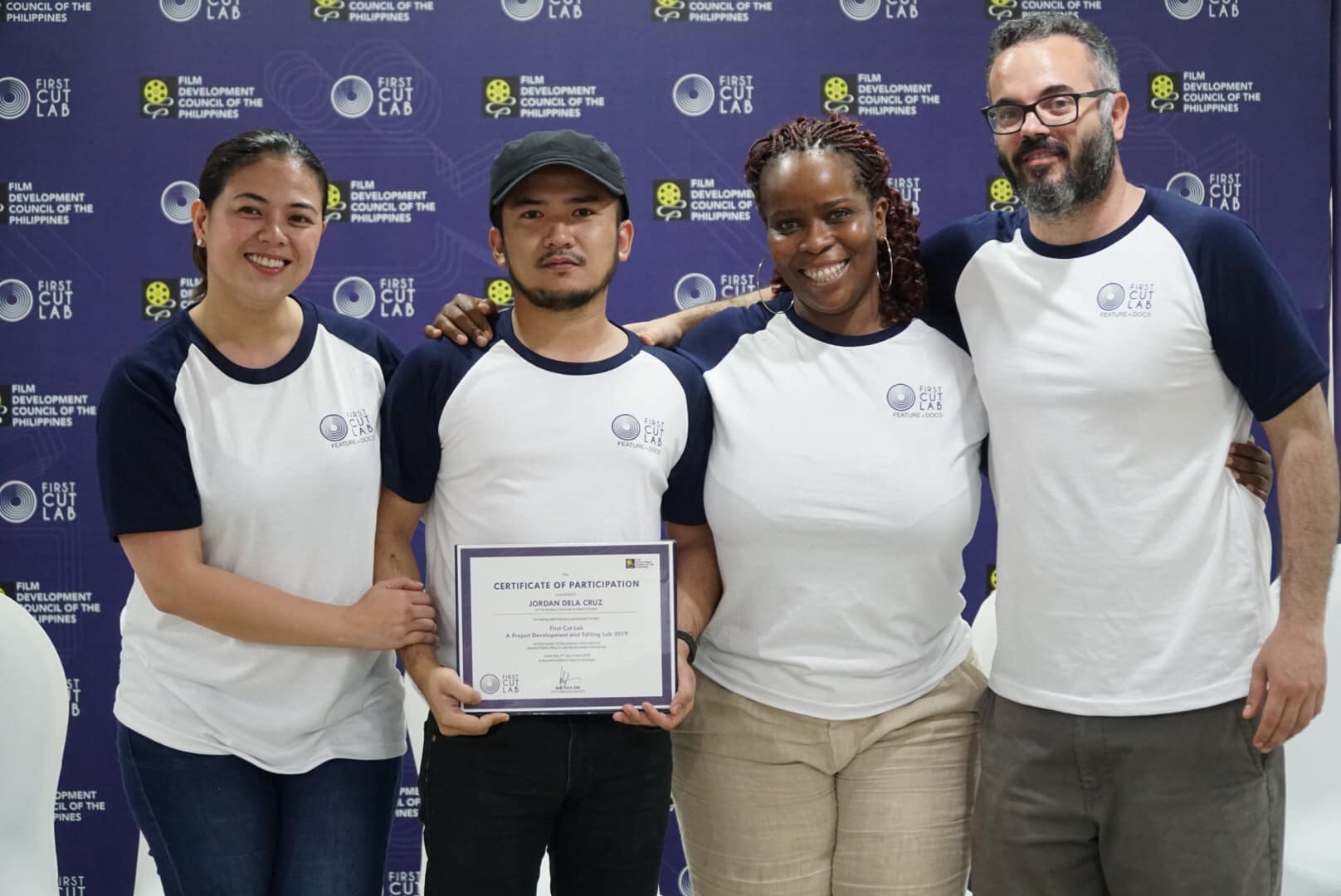 From left to right: Liza Diño (FDCP Chair), Jordan dela Cruz (participant & filmmaker), Mmabatho Kau (script consultant), Giovanni Pompili (producer mentor)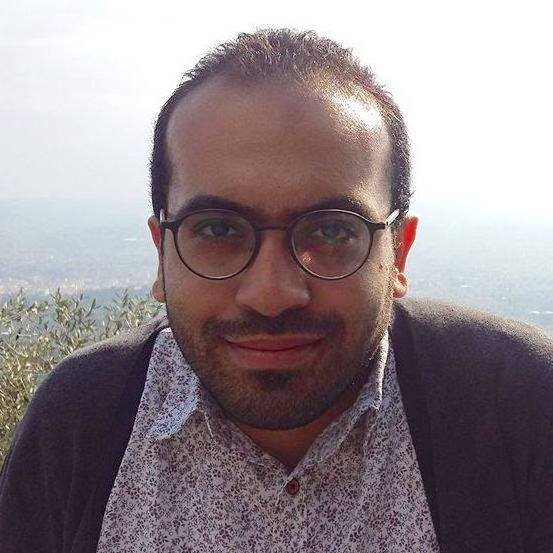 AYMAN EL AMIR
Script Consultant
Ayman El Amir is a script consultant and film producer from Egypt. He worked as a script consultant for many programs, labs and institutes…
read more
…including TorinoFilmLab, Doha Film Institute, The Film Prize of the Robert Bosch Stiftung, International Marrakesh Film Festival Atlas Workshop and The Royal Film Commission of Jordan. 
In 2016, he implemented MAHD Film Lab, a Cairo-based script development programme open to filmmakers working on Arab film projects and Arab-European co-production. As a producer, his latest work includes the short fiction, FAKH, selected for the official competition of Semaine de la Critique at Cannes Film Festival 2019 and the feature documentary HAPPILY EVER AFTER, which premiered at IDFA 2016.
MATTHIEU TAPONIER
Script Consultant
Born in 1982, Matthieu Taponier is a Franco-American script consultant, screenwriter and film editor. 
read more
After studying Modern Literature in Paris, he completed a MFA in filmmaking at New York University's Tisch School of the Arts. He was trained as a story editor by the TorinoFilmLab Script&Pitch program in 2013 and has been since tutoring in workshops such as Critic's Week Next Step program, Biennale College-Cinema and Le Groupe Ouest (Cross Chanel Film Lab, Puissance & Ame). He collaborated both as a script consultant and film editor on Son of Saul by László Nemes (Grand Prix at Cannes Film Festival 2015, Oscar 2016 for Best Foreign Language Film), and as co-writer and film editor on Nemes' second feature film, Sunset, that premiered in competition in Venice in 2018.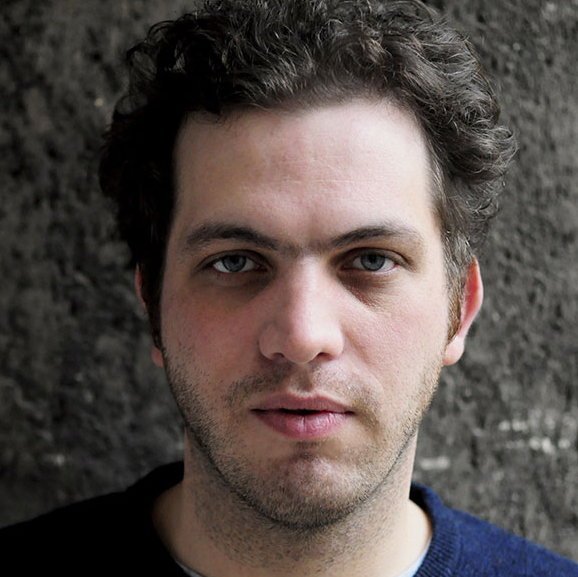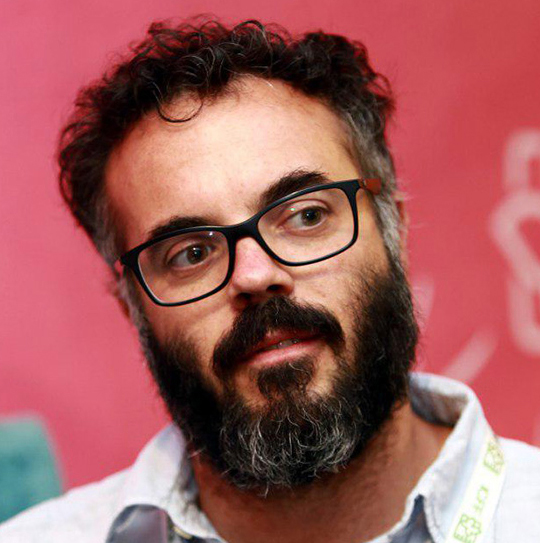 GIOVANNI POMPILI
Producer
Giovanni Pompili is a creative producer dedicated to discover emerging talents and supporting their visions. His multi-award winning films – shorts and features, fiction and non fiction –  have enjoyed significant worldwide success, screening in Official Competition in Cannes, Venezia, Toronto, Locarno and Busan. 
read more
Lately factual credits include the feature-length debut SOLE by Carlo Sironi an italian- polish coproduction handled by Luxbox. He is a member of Eave, Eurodoc, Producers's Network and Berlinale Talents. He shares his expertise teaching production at IED in Rome and tutoring project in development workshop such Full Circle Lab.
IZABELA IGEL
Producer
EAVE and Wajda School graduated film producer with a background in television and advertising production, she moved on to focus on film marketing (distribution & festivals), before switching into production.
read more
Her first feature "Floating Skyscrapers" by Tomasz Wasilewski premiered at the Tribeca Film Festival and went on to win the top prize in the East of the West competition at the Karlovy Vary IFF.
She is now working on Grzegorz Mołda debut film and her first commercial project.
Izabela also serves as a trainer for several institutions: Story Lab, Wajda Audiovisual Center, Łódź Film School.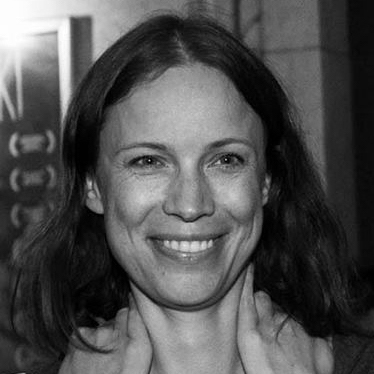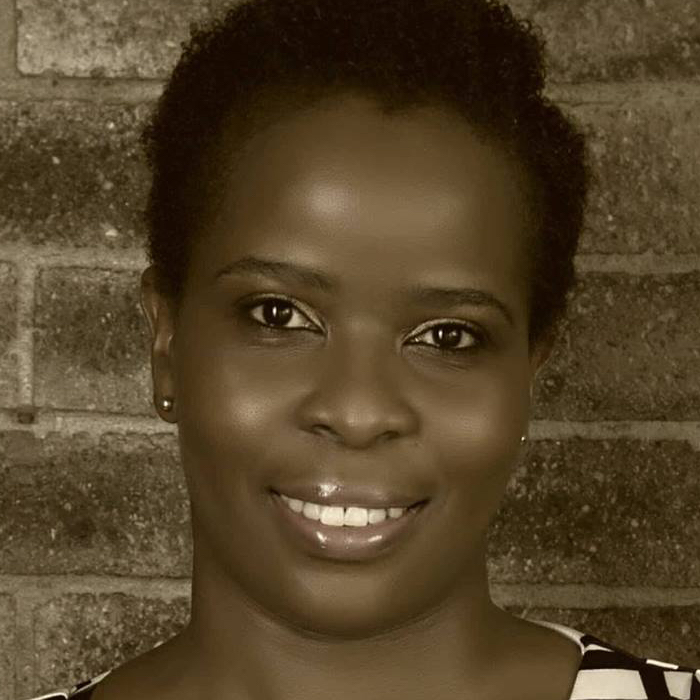 MMABATHO KAU
Script Consultant
Since starting her career over 15 years ago, she has worked as a producer, broadcast and development executive as well as a script consultant on various films.  
read more
She is passionate about media in general but film and television in particular. She worked within a public service broadcast environment as well as a commercial pay television environment. Over the years, she produced drama series, reality shows as well as lifestyle shows for various broadcasters in South Africa. Beyond her work as a producer, she has a deep passion for helping writers find the heart of their story through her work as a script consultant. The best scripts come when a writer is given permission to look beyond what they know. She owns a company called Raindrop Media, which she registered in 2014. The purpose of the company is to develop and produce film and television projects which tell African stories that have strong global resonance.
NAOMI LEVARI
Producer
Naomi Levari is a TV and film producer, script editor and a lecturer. Black Sheep Film Productions, under her management, has produced five prime time TV series to date and is now busy preparing its sixth series. 
read more
"Mama's Angel" Black Sheep's recent TV series, which Levari produced and edited, premiered at the official competition of Series Mania and has been distributed in many territories including the US and the UK.
Naomi lectures about production and show running and conducts one to one mentoring for writers.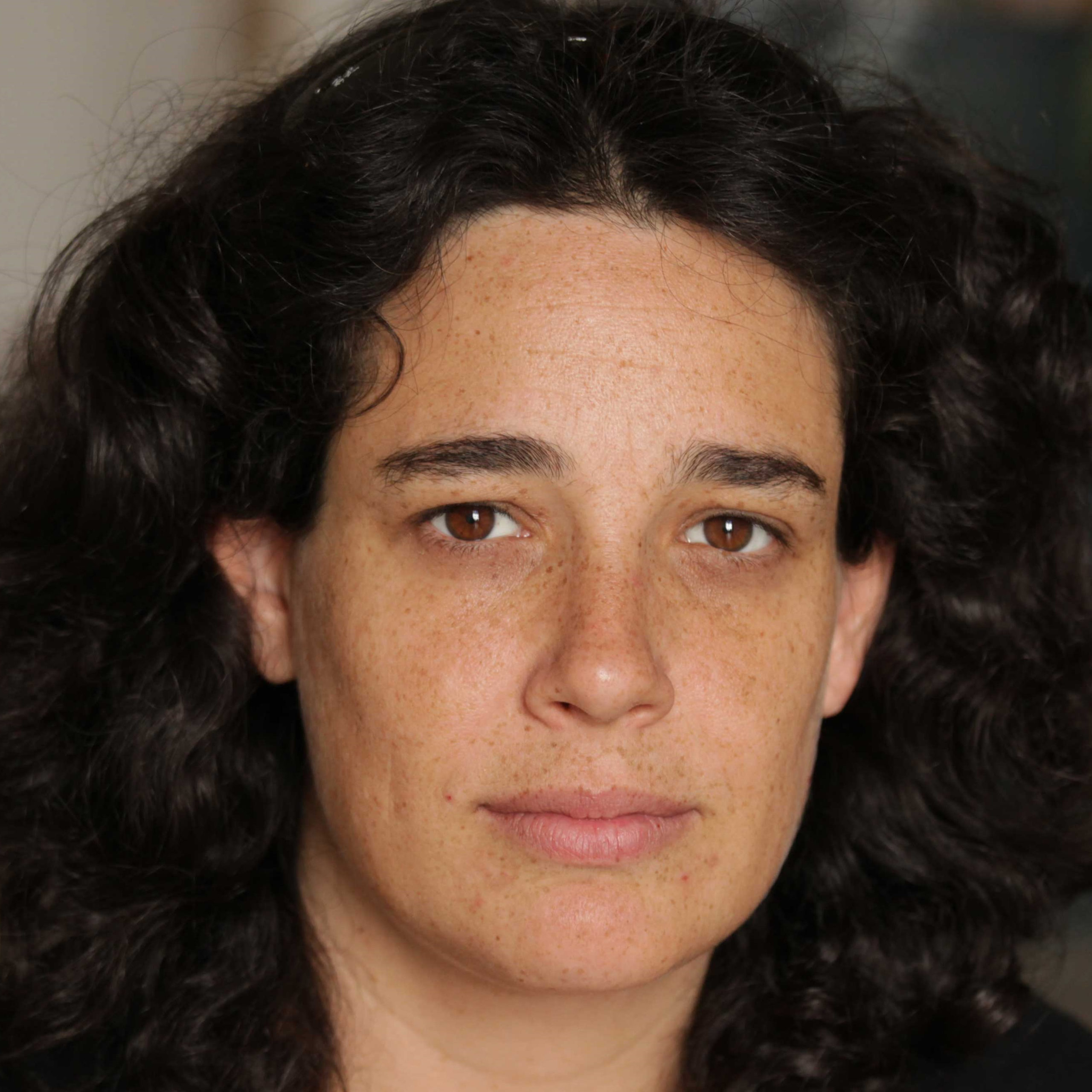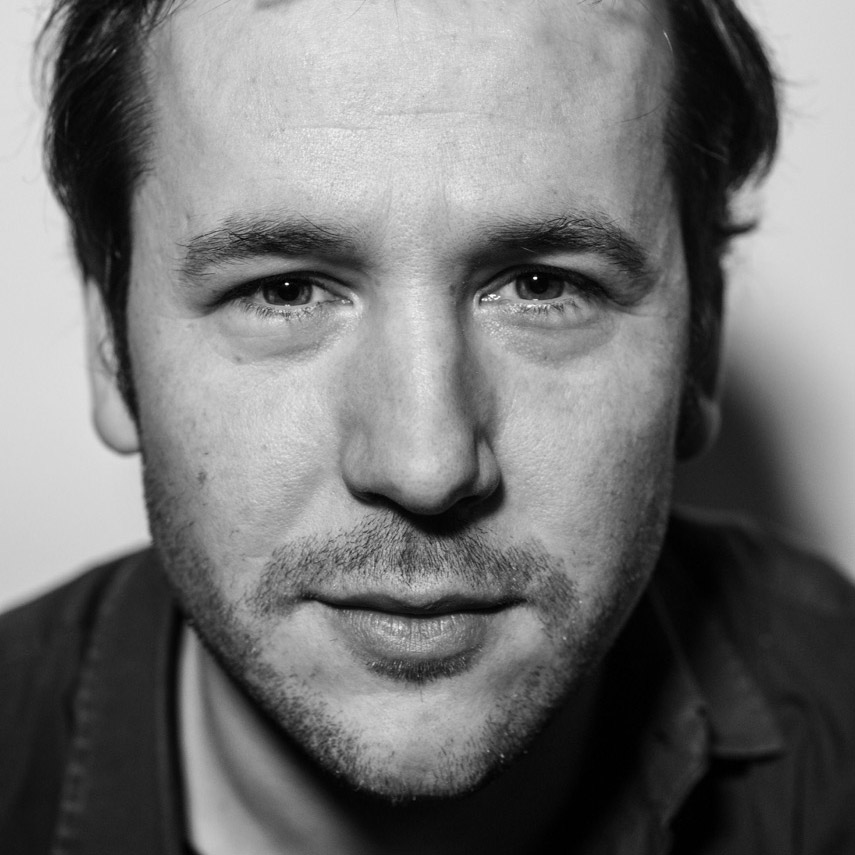 JULIEN LILTI
Script Consultant
After a master's degree in documentary cinema, Julien Lilti worked as a reporter for four years. In 2007, he left journalism to become a screenwriter. Since then, he has written for television as well as for film and documentary.
read more
Hippocrates, a feature film he co-wrote (and from which he made a series in 2019), was screened at the closing of the 53rd Semaine de la Critique and was a great success in France. Adama, his animated feature film, was selected in numerous festivals (Chicago, San Sebastian, Annecy…) and was nominated for the European Films Awards 2015 and the Cesars. At the same time, he works as a consultant on numerous feature film projects and teaches in workshops and schools such as Next Step, Groupe Ouest, ILOI, Gobelins.
JELENA POPOVIC
Producer
When her studies of Theoretical Physics were interrupted by the war in Sarajevo in 1992, Jelena emigrated to Canada and graduated with a B.A. in Film Production at University of Québec in Montréal.  
read more
She forged her skills as production manager and associate producer on conventional, interactive and hybrid documentary and animated films. She directed The Knights of Orlando (2007), a documentary about war and war games, and she also edited several animated films, including Patrick Doyon's Academy Award-nominated short Sunday (2011). She became Producer at the National Film Board of Canada's Animation Studio in January 2014 and has since released a dozen animated shorts, including Hedgehog's Home, Manivald, Caterpillarplasty, Turbine, I'm OK.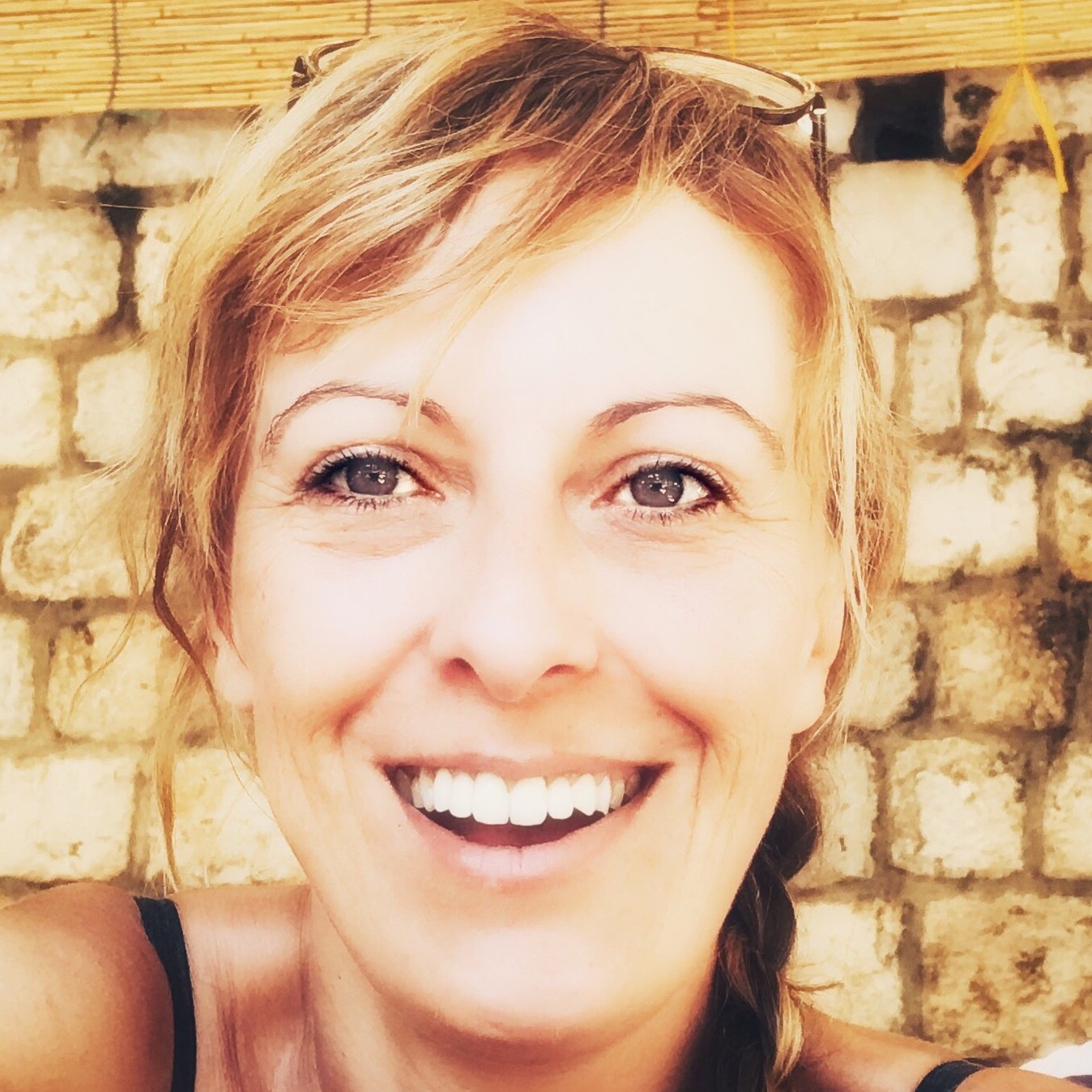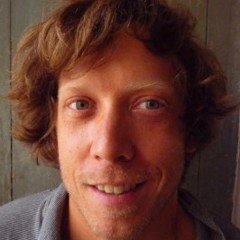 BENJAMIN MIRGUET
Editor
Benjamin Mirguet is an editor, trainer, director, festival programmer. As an editor, he was involved in projects as "Batalla En El Cielo" by Carlos Reygadas…
read more
…"Meteora" by Spiros Stathoulopoulos," 40 Days Of Silence" by Saodat Ismailova, "Dau" by Ilya Khrzhanovski, "Deadweight" by Axel Koenzen, "The Sky Trembles and the Earth Is Afraid and the Two Eyes Are Not Brothers" by Ben Rivers, "Together Forever" by Lina Luzyte and "Rey" by Niles Atallah, premiering in international festivals such as Cannes, Berlin, Locarno, Rotterdam and Karlovy Vary. Since 2015, he runs First Cut Lab together with Matthieu Darras. In 2017, he developed and served as tutor for the Trailer Workshop in Istanbul. In 2018, he was editing tutor for 5 projects in QUMRA (Doha Film Institute), a workshop dedicated to films in postproduction. He was part of the selection committee for Directors' Fortnight in Cannes in 2010 and 2011. He also collaborated with CPH:DOX Copenhagen Documentary Film Festival programming team in 2011.
March 1, 2020 Applications Deadline for Fiction, Series & Animation Labs
March 15, 2020 Applications Deadline for Documentary & First Cut Labs
March 30, 2020 Announcement of Selected Projects
 April 15-22, 2020 Documentary Lab
 April 15-18, 2020 First Cut Lab
 April 17 & 18, 2020 Public Lectures
 April 19-22, 2020  Fiction, Series & Animation Labs