Line up of Full Circle Lab Philippines, including mentors and industry advisors, announced!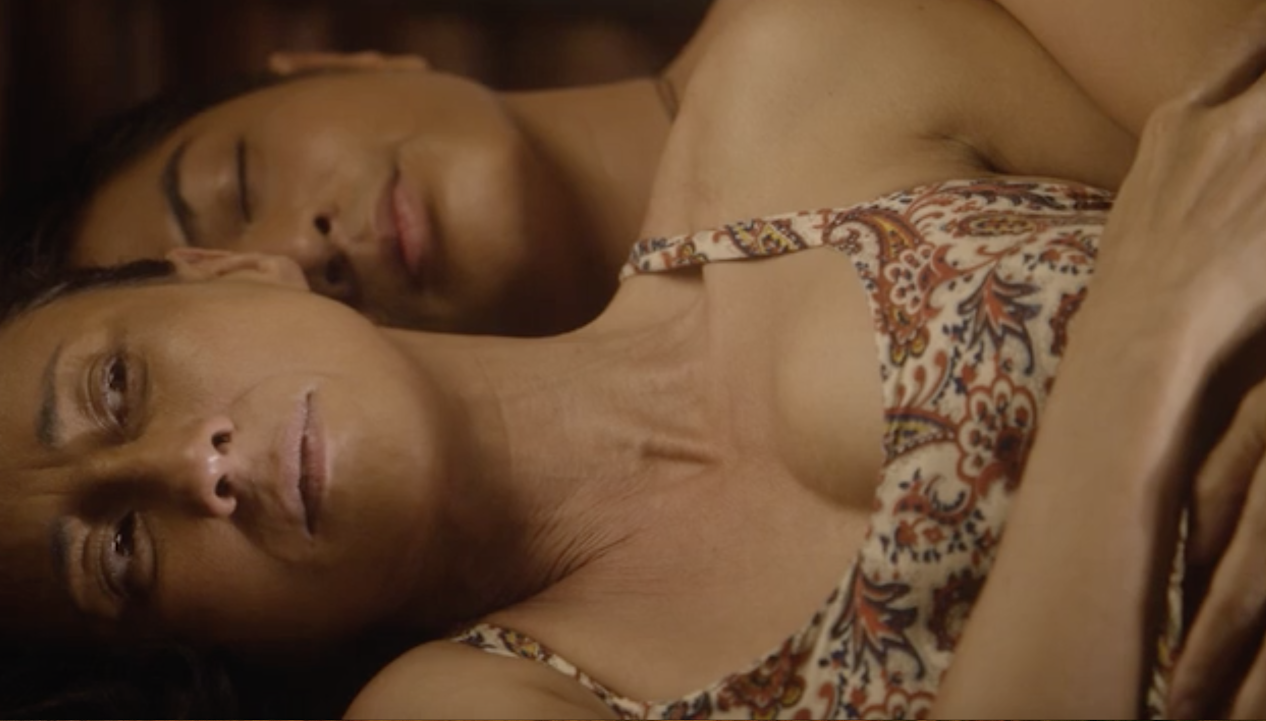 Full Circle Lab – the project development program co-led by Matthieu Darras and Izabela Igel – together with the Film Development Council of the Philippines reveals its line-up, mentors and industry advisors for its 5 labs of the 2020 edition. Several well-known figures of the South-East Asian film industry will participate along with talented newcomers. The overall Labs will take place online over 14 days of workshops, from September, 15th to 29th 2020 and it will be preceded with the Film Industry Conference, open to a larger audience, from September, 11th to 15th.
Full Circle Lab 2020 will build upon the achievements of the pilot 2019 edition, yet with even higher ambitions. While the idea is to continue identifying, nurturing and developing creative talents & projects in the Philippines, the program will also include South-East Asian film projects as a clear indication of openness and internationalization of the Filipino film industry.
Besides this new edition intends to cover a wider spectrum of audio-visual contents, by adding two Labs specifically dedicated to animation and series respectively.
This year, no less than 20 projects will benefit from the program. Among others alumni of 2019 edition – the team behind John Denver Trending is back with the project 6th Finger, that is directed by experienced director Sheron Dayoc. Sheron Dayoc's last film Women of the Weeping River was released in France in 2017.
Several directors with several feature films in their credits, such as Bradley Liew and John Torres, are venturing in the field of series. Animated projects will demonstrate the diversity of the animation scene of the Philippines, including Avid Liongren, who recently won an Open Doors Award in Locarno.
Producers from Singapore will be represented in numbers: Jeremy Chua and Tan Si En have projects in development, whereas Cannes regular Fran Borgia will participate with a project in post-production. 
THE LINE-UP
FICTION LAB PHILIPPINES 
« 6TH FINGER », Sheron Dayoc (Philippines) – prod. Arden Rod Condez, Sonny Calvento and Alemberg Ang
« BABY ROSE », Giancarlo Abrahan (Philippines) – prod. Kriz Gazmen
« DEVIL'S IN PARADISE », Joe Bacus (Philippines) – prod. Benjamin Padero
« DEAR WORMWOOD », Dodo Dayao (Philippines) – prod. Patti Lapus, Bradley Liew
FICTION LAB SOUTH-EAST ASIA
« CAUSEWAY », Aw See Wee (Malaysia) – prod. Lim Shu Jia
« DON'T CRY BUTTERFLIES », Duong Dieu Linh (Singapore/Vietnam) – prod. Tan Si En
« PIERCE », Nelicia Low (Singapore/Taiwan) – prod. Sam Chua & Jeremy Chua
« TILL THE CAVE FILLS », Nguyen Le Hoang Viet (Vietnam) – prod. Nguyen Le Hang & Joshua Levy
SERIES LAB
« CHILDREN OF THE RUINS », Will Fredo (Philippines) – prod. Jillmer S. Dy
« HANOI IN A TREE », Cao Việt Hoài Sơn & Lê Quỳnh Anh (Vietnam) – prod. Ngoc Nick M
« JAJA FIREBRAND », Bradley Liew (Philippines) – prod. Bianca Balbuena
« TEMPESTUOUS », John Torres (Philippines) – prod. John Torres
ANIMATION LAB
« LIGHT LOST », Avid Liongren (Philippines) – prod. Avid Liongren
« OYAYI », Mitzi Delima (Philippines) – prod. Eru Petrasanta
« STRANGE NATIVES » – series, Paolo Herras (Philippines) – prod. Paolo Herras
« WITH YOU » – short, August Lyle Espino (Philippines) – prod. Kim Timan
FIRST CUT LAB
« CITY OF SMALL BLESSINGS », Chen-Hsi Wong (Singapore) – prod. Fran Borgia
« HOURS OF OURS » – doc, Komtouch Napattaloong (Thailand) – prod. Noorahaya Lahtee
« MIRADOR », Loy Arcenas (Philippines) – prod. Alemberg Ang
« RETURN OF THE OWL », Martika Escobar (Philippines) – prod. Monster Jimenez & Mario Cornejo
THE MENTORS & INDUSTRY ADVISORS
10 mentors from all over the world with constitute the pedagogical team for the Projects in Development of Full Circle Lab. 
Animation projects will work under the double mentorship of film producer and director Juraj Krasnohorsky (Slovakia), and writer and scrip consultant Aleksandra Świerk (Poland).
Series projects will work under the double mentorship of drama series producer & development executive Mmabatho Kau (South Africa) and film & series producer Naomi Levari (Israel/Germany).
Feature film projects will work under the guidance of scriptwriters/script consultants Ayman El Amir (Egypt) and Helen Beltramé-Linné (Brazil/Sweden), producer Meiske Taurisia (Indonesia) and producer Giovanni Pompili (Italy). 
A team of 5 mentors is dedicated to projects in Post-Production (First Cut Lab):
Editor consultants: Benjamin Mirguet (France), Maya Maffioli (UK), Matthieu Taponier (France), Agnieszka Glińska (Poland), who worked notable on films directed by Laszlo Nemes, Sarah Gavron, Clio Barnard, Jerzy Skolimowski, or Magnus von Horn.
Moderator: Wim Vanacker (Belgium).
First Cut Lab team will be supported by 10 industry advisors:
Professionals from all over Asia & Oceania:
Lorna Tee (producer & festival director – Malaysia), Hiroyuki Tanimoto (Japan Foundation), Sung Jihae (Busan FF), Nashen Moodley (Director of Sydney FF)
European professionals with experiences in Asia:
Christophe Bruncher & Alessandro Gropplero (Co-Heads of Training Program Ties That Bind), Mike Goodridge (Macau FF Artistic Director), Anna Katchko (producer – Germany/Kazakhstan), Kristina Aschenbrennerová (Asian programmer for ArtFilm FF)
Emmy-prize winning documentary director Alexander Nanau (Collectiv, Toto and his sisters)
Find out more details on the program page!
picture from MIRADOR by Loy Arcenas (Philippines), selected for First Cut Lab