FULL CIRCLE LAB
PHILIPPINES 2021
Full Circle Lab Philippines is a capacity-building program aimed at supporting Filipino and Southeast Asian filmmakers. The third edition of the Lab takes place online, from the 17th of September to the 1st of October 2021.
Full Circle Lab Philippines is co-organised by the Film Development Council of the Philippines (FDCP) and Tatino Films.
Full Circle Lab Philippines aims at:
–> Identifying, nurturing and training creative talents in the Philippines and in South-East Asia;
–> Supporting Filipino & South-East Asian film projects along their development & post-production processes – in order to enhance their artistic and audience potentials with a focus on storytelling;
–> Fostering the internationalisation of the Filipino film industry, and positioning the Philippines as a creative hub in the South-East Asian region.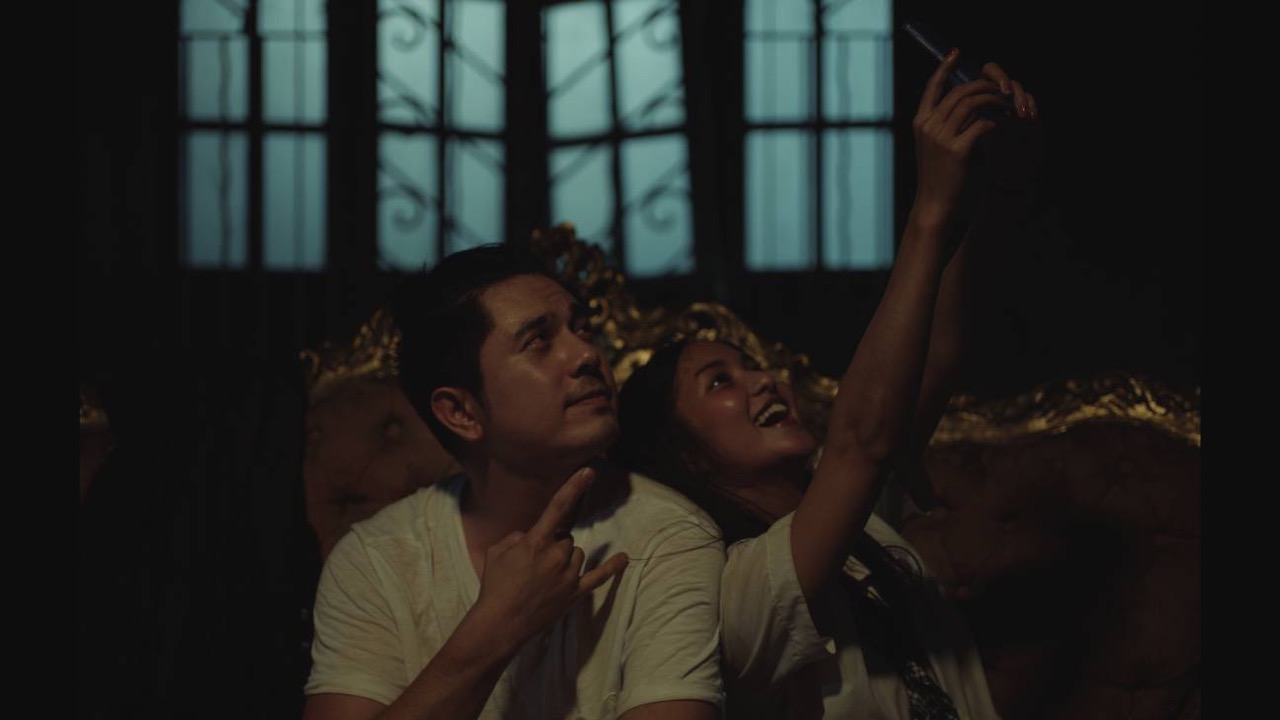 Fan Girl, by Antoinette Jadaone (Full Circle Lab Philippines 2019)
The Lab is composed of four modules: Fiction, Series, Creative Producers and First Cut Labs
The Fiction Lab nurtures 8 feature films in development. It combines works in plenary, groups and individual consultations. Each project is followed by two mentors, one focusing specifically on script development – either Ayman El Amir or Helen Beltrame-Linné – and the other on production issues – either Meiske Taurisia or Giovanni Pompili.
The Series Lab aims at answering the growing demand for episodic content from VOD platforms, and will nurture
4 series projects – both mini-series and multi-season series accepted. Projects are mentored by script consultant and development executive Mmabatho Kau and producer Naomi Levari.
The Creative Producers Lab is an essential tool to develop the whole ecosystem of Filipino and South East Asia film industry. The Creative Producer Lab trains 5 junior producers in the key areas of this profession: project development, legal & financial issues, and company development, to enhance the production value of the films. Participants are mentored by producer Juraj Krasnohorsky and Izabela Igel together with inspirational talks by Patric Mao Huang, Meiske Taurisia, Giovanni Pompili and Naomi Levari.
The First Cut Lab is open to 4 feature films at editing stage, and helps creative teams to reach the film they envision, fostering their artistic and circulation potentials. Under the supervision of Matthieu Darras and Wim Vanacker, this Lab involves international advisors, with Benjamin Mirguet and Agnieszka Glińska as editor consultants.
30. July 2021: Submission deadline
30. August: Announcement of selected participants/projects
17.-19. September: Public Lectures
20. September – 1. October: Full Circle Lab Main Programme
 CALL FOR PROJECTS – GUIDELINES
How to apply
Full Circle Lab Philippines is open to filmmakers from Philippines and South-East Asia countries: Brunei, Cambodia, East-Timor, Indonesia, Laos, Malaysia, Myanmar, Singapore, Thailand, and Vietnam.
Applicants should submit their entire application package
by the 30th of July 2021.
For any information request, please contact: projectlab@fdcp.ph
Selection
The submission materials of all eligible applicants will be reviewed by the FDCP Selection Committee and will be shortlisted.
The FDCP Selection Committee and Full Circle Lab mentors shall confer to select the final selection, ensuring the diversity of the lineup.
For Fiction & Series Labs, the stage of development of each project may vary.
Projects with or without producer(s) attached will equally be welcomed. There's no need to have financing in place. Participants will be the author(s), and the directors and producers will also be attending if they are attached to the projects.
The Labs are open for projects that have not yet entered preproduction stage.
Applicants must submit the following:
Logline (50 words), Synopsis (1 page), and Concept/Treatment (Up to 10 pages)
Director's & producer's statements (Up to 2 pages)
Director's & screenwriter's filmographies (1 page)
Producer's filmography (1 page) & Production company profile (1 page)
Rights to Adaptation if necessary.
For The Creative Producers Lab, applicants must submit the following:
Short bio & filmography
Motivation letter
Company profile and/or line up of projects – if applicable
For First Cut Lab, the film's producer, director, and editor must attend the whole duration of the Editing Lab.
Applicants must submit the following:
A minimum of 30 minutes of scenes from the film subtitled in English.
Scenes can be separate and can be in rough cut.
Logline (50 words), Synopsis (1 page)
Director's & producer's statements (Up to 2 pages)
Director's & editor's filmographies (1 page)
Producer's filmography (1 page) & Production company profile (1 page).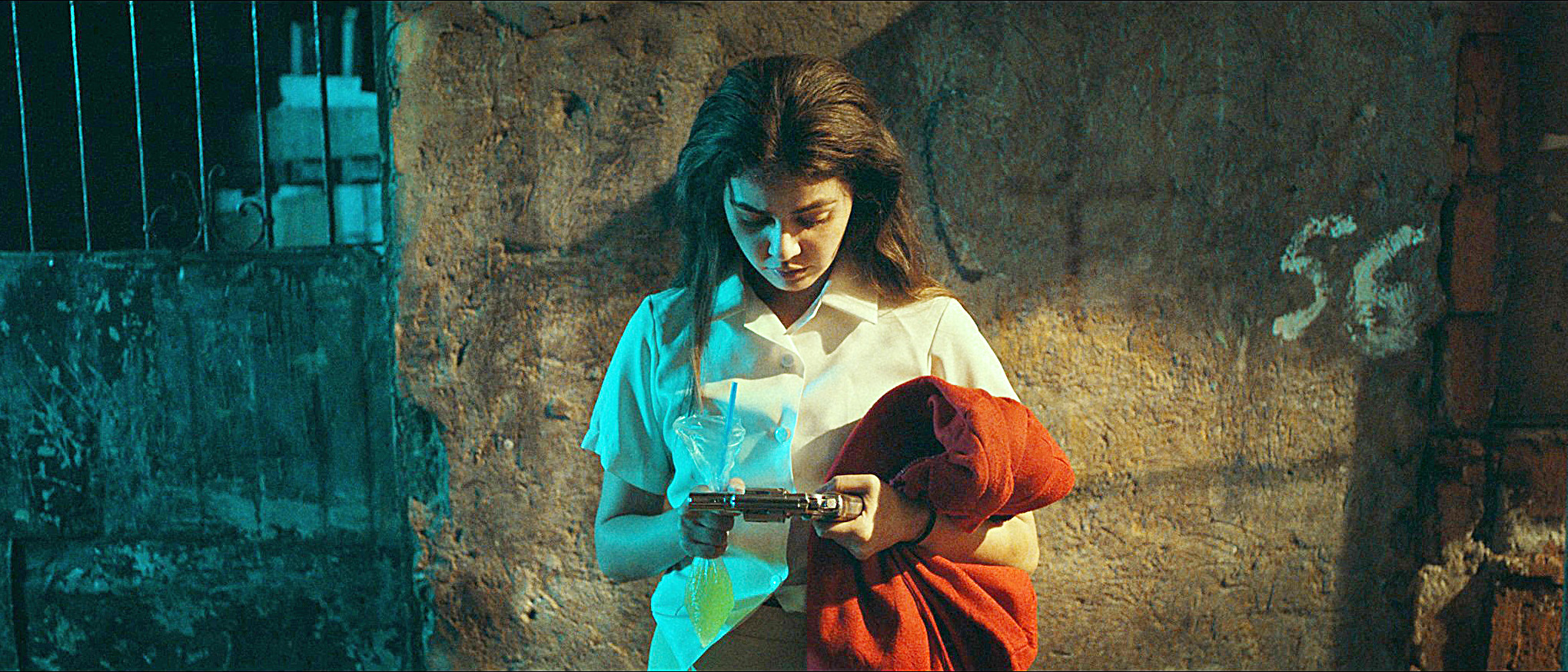 From Babae At Baril (Full Circle Lab 2019)
Full Circle Lab Philippines is led by Matthieu Darras and Izabela Igel on behalf of Tatino Films.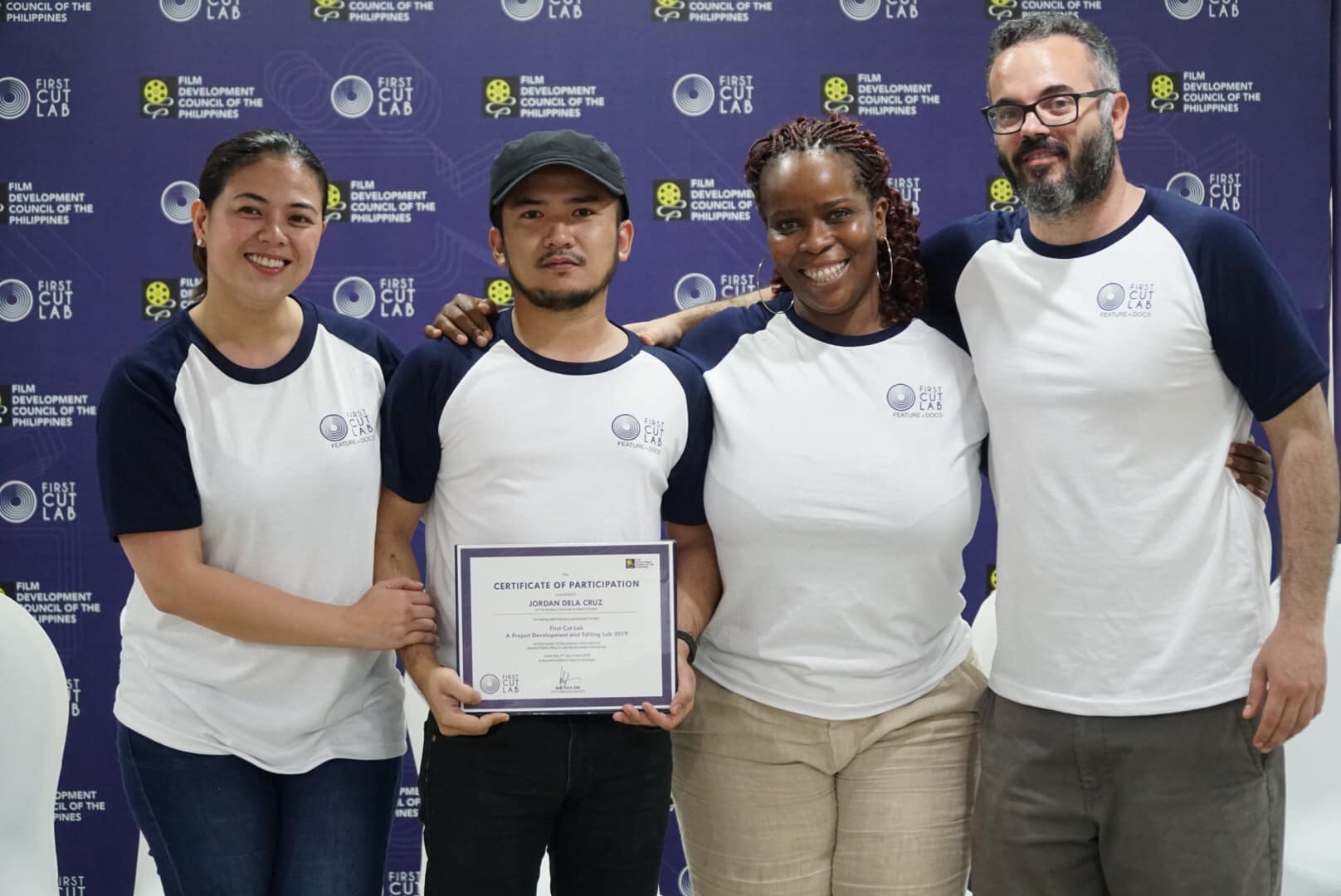 From left to right: Liza Diño (FDCP Chair), Jordan dela Cruz (participant & filmmaker), Mmabatho Kau (script consultant), Giovanni Pompili (producer mentor)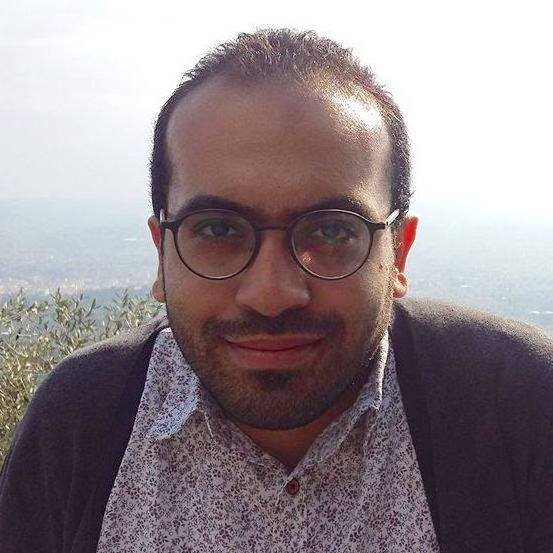 AYMAN EL AMIR
Script Consultant
Ayman El Amir is a script consultant and film producer from Egypt. He worked as a script consultant for many programs, labs and institutes…
read more
…including TorinoFilmLab, Doha Film Institute, The Film Prize of the Robert Bosch Stiftung, International Marrakesh Film Festival Atlas Workshop and The Royal Film Commission of Jordan. 
In 2016, he implemented MAHD Film Lab, a Cairo-based script development programme open to filmmakers working on Arab film projects and Arab-European co-production. As a producer, his latest work includes the short fiction, Fakh, selected for the official competition of Semaine de la Critique at Cannes Film Festival 2019 and the feature documentary Happily Ever After, which premiered at IDFA 2016.
HELEN BELTRAME-LINNÉ
Script Consultant
Helen Beltrame-Linné is a Brazilian screenwriter and script consultant with a wide artistic and corporate background. Helen graduated from Brazil's most prestigious Law School and worked as a corporate lawyer…
read more
…for many years before giving in to her passion and attending Film Studies in Paris. 
She worked for years with Brazilian director José Padilha and his Rio de Janeiro-based production company Zazen, where she managed the private funding and independent distribution of the Brazilian all-time box office record, Elite Squad: The Enemy Within (2010). In 2014, Helen was hired as CEO of The Bergman Center Foundation and festival director of the Bergman Week, both based on the island of Fårö (Sweden). where she also acted. Back to Brazil in 2018, Helen served as editor for the country's largest newspaper, Folha de São Paulo. Presently, her main focus is storytelling in fiction features and series, mostly in Brazil, the USA and Europe, where she has taken part in the TFL Script Lab and is currently a mentor in programs such as the Full Circle Lab and the Pop Up Film Residency. Her most recent works include the adaptation of Leonardo Padura's The Man Who Loved Dogs, the Amazon series 5X Comedy and the reworking of Michelangelo Antonioni's legendary script, Technically Sweet.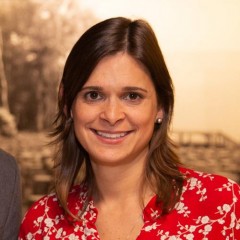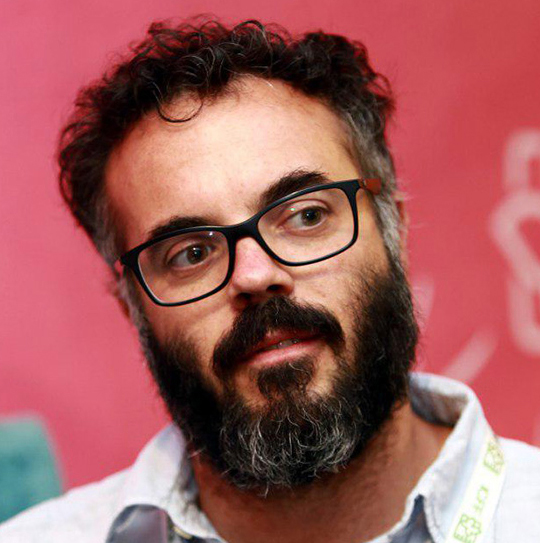 GIOVANNI POMPILI
Producer
Giovanni Pompili is a creative producer dedicated to discover emerging talents and supporting their visions. His multi-award winning films – shorts and features, fiction and non fiction –  have enjoyed significant worldwide success, screening in Official Competition in Cannes, Venezia, Toronto, Locarno and Busan. 
read more
Lately factual credits include the feature-length debut Sole by Carlo Sironi an italian- polish coproduction handled by Luxbox. He is a member of Eave, Eurodoc, Producers's Network and Berlinale Talents. He shares his expertise teaching production at IED in Rome and tutoring project in development workshop such Full Circle Lab.
MEISKE TAURISIA
Producer
She entered film industry in 2004, and co-founded babibutafilm in 2007. She produced Blind Pig Who Wants to Fly (2008, Rotterdam-Fipresci Award), Postcards from the Zoo (2012, Berlinale), The Fox Exploits the Tiger's Might (2015, Cannes), to name a few. 
read more
In 2016 she co-founded Palari Films and produced
Posesif
(2017, SGIFF),
Aruna & Her Palate
(2018, Culinary Cinema, Berlinale). Both films won awards at Festival Film Indonesia such as Best Director, Best Actor & Actress, Best Scenario Adaptation & Best Supporting Actor.
Aside from producing film, in 2013 she founded Yayasan Cipta Citra Indonesia, a foundation that focuses on supporting the independent film scenes in Indonesia in various formats. Kolektif, a distribution program for independent films; Kinosaurus, a micro cinema; LOCK, a film lab for young and rising filmmakers, and several other programs.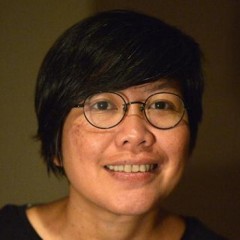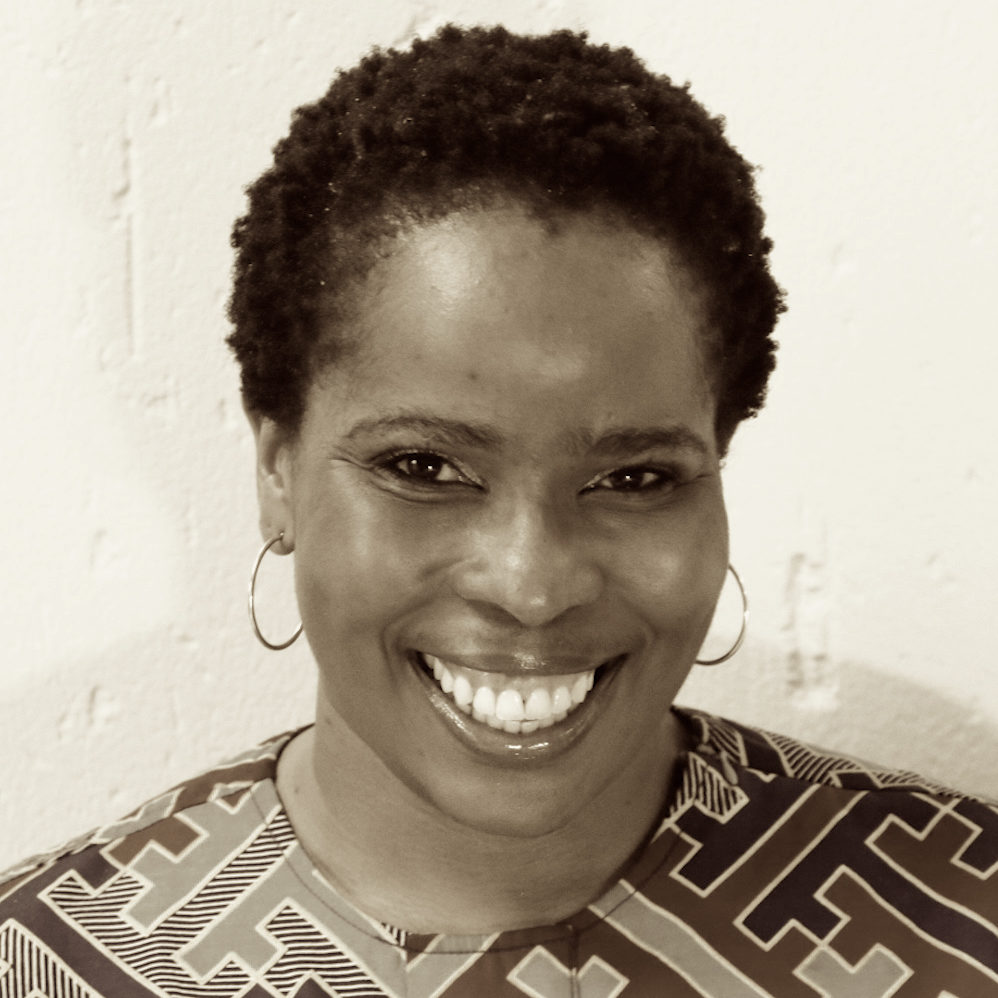 MMABATHO KAU
Script Consultant
In her 20-year strong creative journey, Mmabatho has worked as a producer, broadcaster (SABC, Kwese TV, TopTV), development executive as well as a script consultant. 
read more
Roles that have harnessed her love for story and helping writers find their voice as storytellers. Her catalogue of work, as a script consultant, ranges from novel adaptations to politically potent films brought to life through titles such Kalushi: The Solomon Mahlangu Story and the sequel to Happiness is a Four Letter Word – Happiness Ever After. Mmabatho's creative flair has also been injected outside South Africa as a consultant on the award-winning Lesotho based film This is not a Burial, it's a Resurrection (Venice Biennale College Cinema 2019, Visionary Award winner Sundance 2019).
In 2017 Mmabatho was invited to co-mentor in REALNESS, a Pan-African writing residency. Beyond Realness; she has mentored on the Canal+  Poland Series Lab (2021), The Philippines (Full Circle Lab 2019 and 2020), Maisha Producers Lab (Uganda 2019), Jumpstart PRODUIRE AU SUD (South Africa 2019 and 2020), For Film's Sake- Attagirl Lab (Australia 2020), The Pro Series Lab (Kenya 2020), BoostNL (Netherlands Film Festival/IFFR 2020), Dramatic Producer's Lab (Ethiopia 2019). In addition to being a mentor, she has had the honour of being invited to participate in The Torino Script Lab (2018), EAVE (European Audio Visual Entrepreneurs 2020) and The Rotterdam Producer's Lab (2020).
NAOMI LEVARI
Producer
Producer and founding partner of Tel Aviv based Black Sheep Film Productions Ltd. 
Her titles include Chained (Berlinale), Stripped (Venice IFF), Fig Tree (TIFF), One Week and a Day (Cannes), Mama's Angel (Series Mania), …

read more
…winners of numerous awards, distributed in multiple territories earning the love of the audience and critics alike. In 2018, Naomi co-founded the Berlin based Electric Sheep GmbH focusing on socially related content. 
Known for her customized approach and engagement in every aspect of film making, Naomi established herself as a sought-after lecturer and mentor.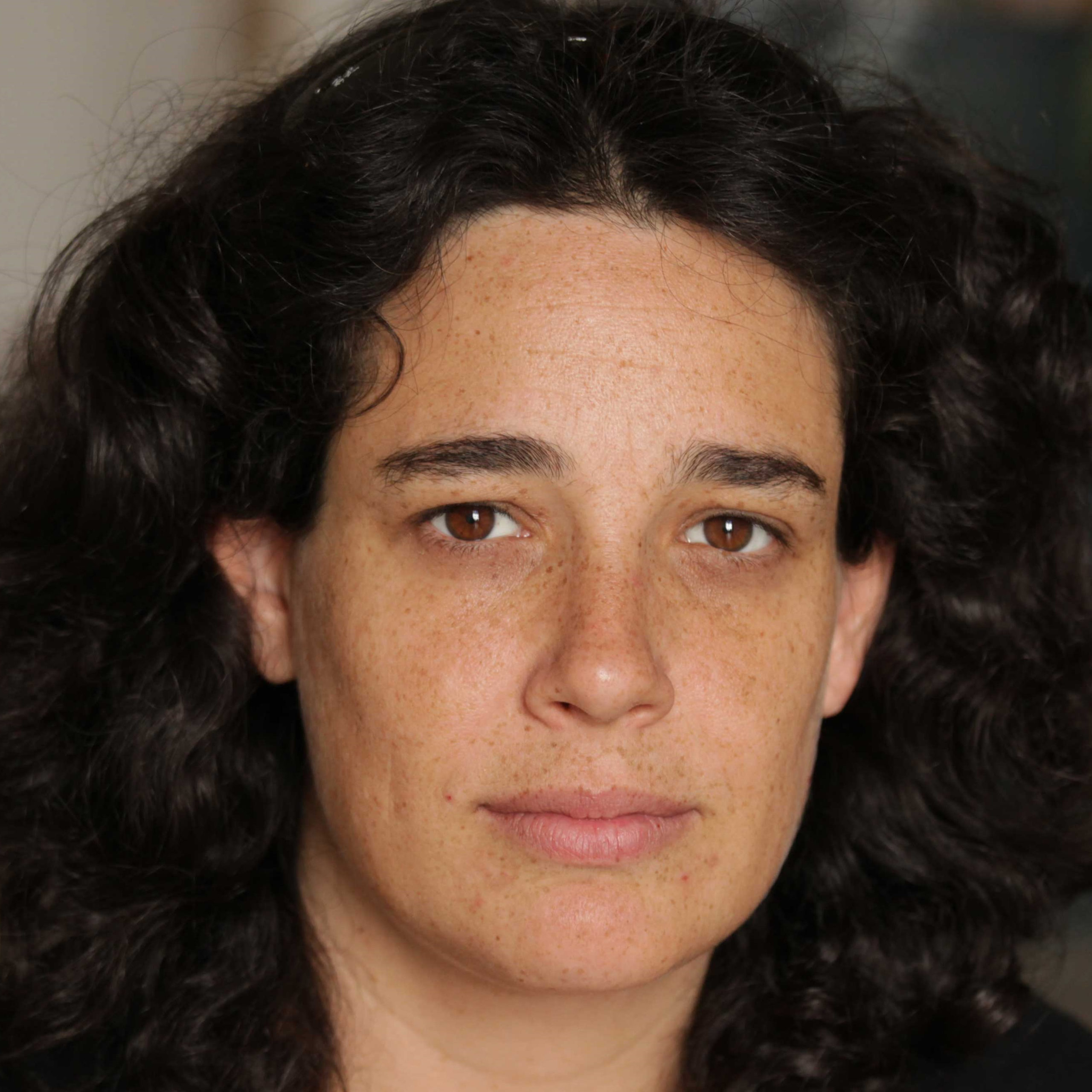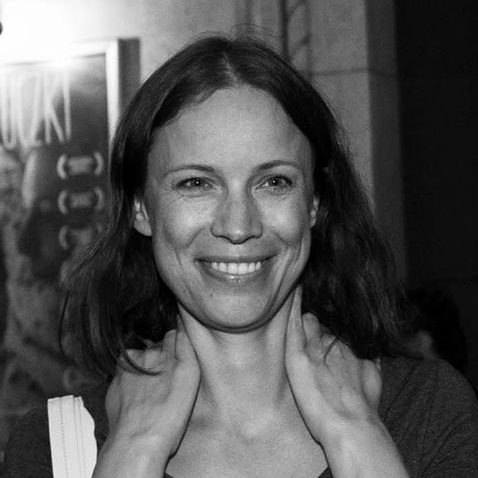 IZABELA IGEL
Producer
Izabela Igel – EAVE and Wajda School graduated film producer with a background in television and advertising production, who has worked for some of Poland's top companies (TVN, Endemol Neovision); she moved on to focus on film marketing (distribution & festivals), before co-establishing Alter Ego Pictures (production company) in 2011. 
read more
In 2016, she opened her own company Harine Films. Izabela collaborates also with Best Film – Polish distributor focusing on independent and arthouse cinema (Loveling, Sofia, Angel, Amanda, Another Round, Gagarin).
Her first feature, Floating Skyscrapers directed by Tomasz Wasilewski premiered at the Tribeca Film Festival and went on to win the top prize in the East of the West competition at the Karlovy Vary IFF, as well as a number of awards for best film, best director and best actor at film festivals in Poland and abroad. She is coproducing Pierce – Singaporean-Taiwanese-Polish debut film by Nelicia Low.
Izabela also serves as a trainer for several institutions: Story Lab, Wajda School, Łodź Film School.
Together with Matthieu Darras, she runs Full Circle Lab Philippines.
JURAJ KRASNOHORSKY 
Producer – 
Juraj Krasnohorsky is a film producer based in Bratislava. He lived for 14 years in Geneva, Bilbao and Paris where he studied physics, mathematics and film. In 2010 he founded Artichoke and released his debut feature film as director Tigers in the City (2012).
read more
He shifted towards producing films and in 2016 his co-produced animated short film Superbia (2016) by Luca Tóth competed at Semaine de la Critique in Cannes. As a creative producer he currently works on several animated, feature length and documentary films, such as the Eurimages supported 2D/3D animated feature film for adults White Plastic Sky (in production) by Tibor Bánóczki & Sarolta Szabó and animated stop-motion feature film for children Of Unwanted Things and People (in production), winner of the Eurimages Co-production Development Award at Cartoon Movie 2019. Juraj is an EAVE alumni and head of studies of the CEE Animation Workshop.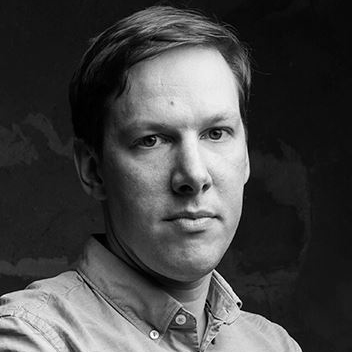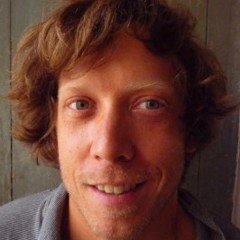 BENJAMIN MIRGUET
Editor
Benjamin Mirguet is an editor, trainer, director, festival programmer. As an editor, he was involved in projects as Batalla En El Cielo by Carlos Reygadas…
read more
…Meteora by Spiros Stathoulopoulos, 40 Days Of Silence by Saodat Ismailova, Dau by Ilya Khrzhanovski, Deadweight by Axel Koenzen, The Sky Trembles and the Earth Is Afraid and the Two Eyes Are Not Brothers by Ben Rivers, Together Forever by Lina Luzyte and Rey by Niles Atallah, premiering in international festivals such as Cannes, Berlin, Locarno, Rotterdam and Karlovy Vary.
Since 2015, he runs First Cut Lab together with Matthieu Darras.
In 2017, he developed and served as tutor for the Trailer Workshop in Istanbul.
In 2018, he was editing tutor for 5 projects in QUMRA (Doha Film Institute), a workshop dedicated to films in postproduction. He was part of the selection committee for Directors' Fortnight in Cannes in 2010 and 2011.
He also collaborated with CPH:DOX Copenhagen Documentary Film Festival programming team in 2011.
AGNIESZKA GLI

Ń

SKA
Editor
EFA awarded film editor and a member of the: Polish Association of Editors (PSM), Polish Film Academy (PAF) and European Film Academy (EFA).
read more
She studied History and the Theory of Film at the University of Łódź and Film editing at Łódź Film School. In 2015, she was awarded "Best editing" at the Polish Film Festival for 11 Minutes by Jerzy Skolimowski and The Here After by Magnus von Horn. In the same year she was nominated for Polish Academy Award for "Best editing for Jeziorak by Michał Otłowski. In 2016, she was awarded Polish Academy Award for Best editing of 11 Minutes by Jerzy Skolimowski.
In 2017 her work on the documentary film Communion by Anna Zamecka, culminated in a Best European Documentary award, which lead to a shortlist for the Oscars. This in the light of being named as candidates for All That I Love, 11 Minutes and Difret in the category of Best Foreign Feature Film.
Agnieszka's last work – Sweat directed by Magnus von Horn was selected to Cannes Film Festival 2020.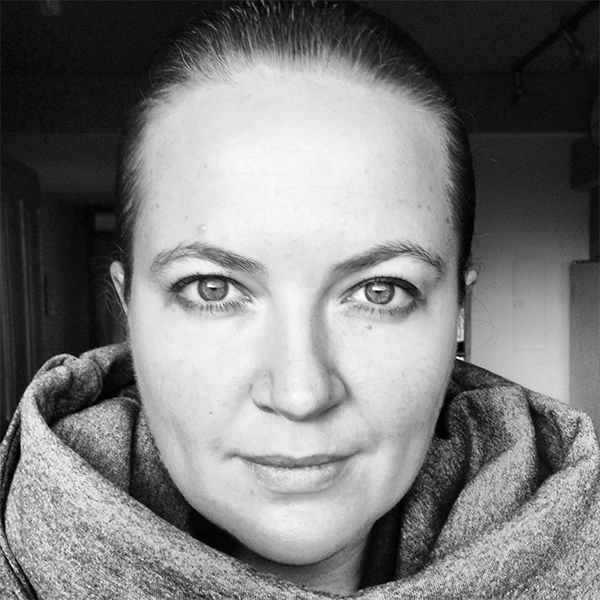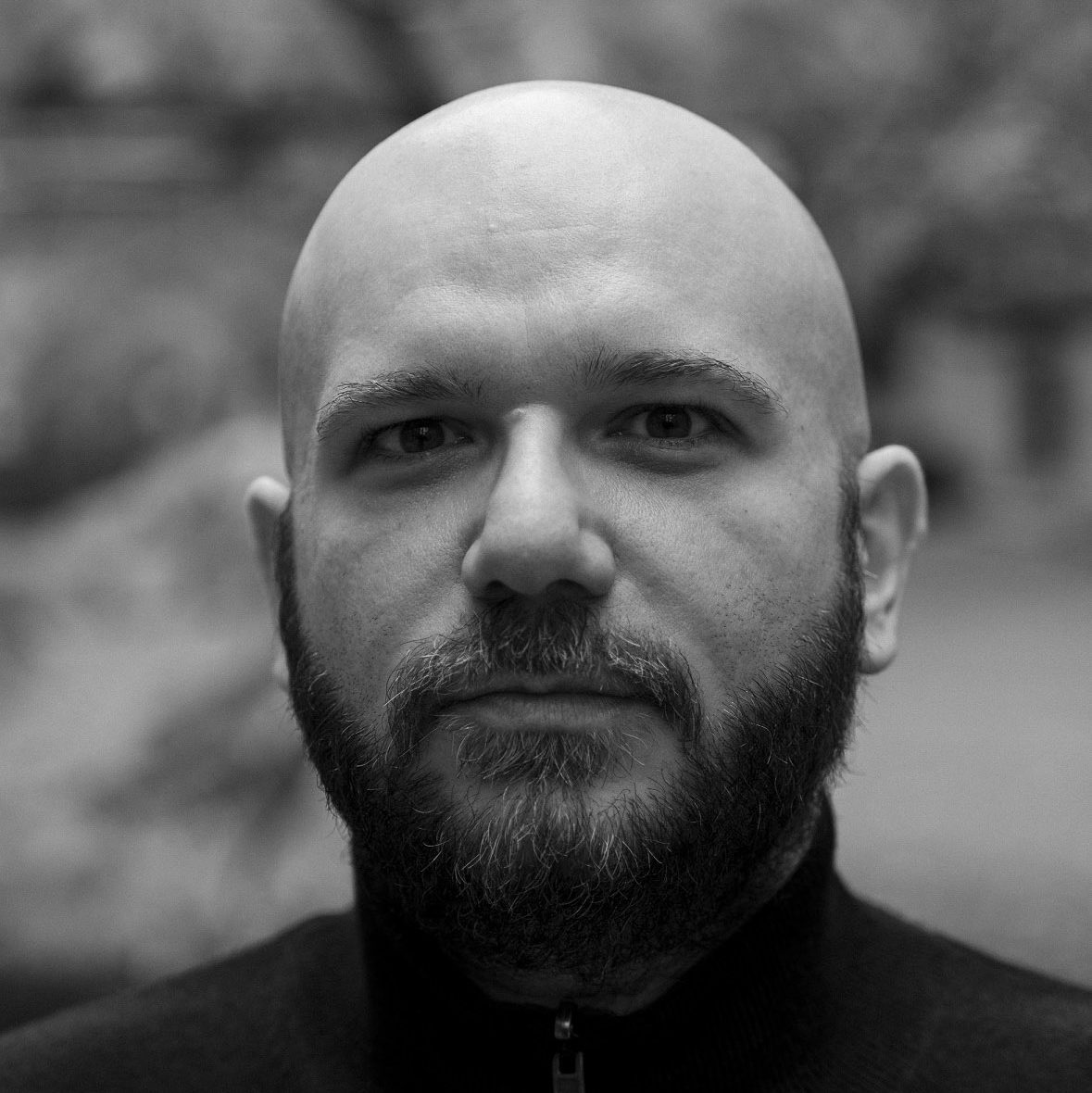 PAOLO BERTOLIN
Advisor
Paolo Bertolin is a member of the selection committee of the Venice International Film Festival. He is also the artistic consultant of Locarno Open Doors. He has worked for several other international festivals and institutions, including Cannes' Directors' Fortnight, IFF Rotterdam, the Doha Film Institute, Mumbai, Beijing and Torino film festivals.
read more
As a producer, Bertolin has worked on films like:
2016 – A Lullaby to the Sorrowful Mystery, by Lav Diaz
An epic eight-hour black-and-white drama, which was screened in competition at Berlin and won the Alfred Bauer Award.
2015 – Vietnam-made Big Father, Small Father and Other Stories, by Phan Dang Di's
The film was also screened in competition at the Berlin International Film Festival.
LORNA TEE
Advisor
Lorna Tee is a pan-Asian film producer and also a film festival organizer, dividing her time between Asia and Europe. She has worked for Focus Films (Hong Kong), Variety (USA), Irresistible Films (Hong Kong/ Japan), and Berlinale, CinemAsia Film Festival…
read more
...and is the founder/ Head of Festival Management for the International Film Festival & Awards Macao.
Selected filmography includes The Beautiful Washing Machine, Rain Dogs, Crazy Stone, Love Story, My Mother is a Bellydancer, The Shoe Fairy, At the End of Daybreak, Lover's Discourse, Come Rain, Come Shine, Postcards from the Zoo and Mrs K. She is developing film projects in Asia with her production company Paperheart, mentors/ lectures with film training programmes/ labs and consulting with various international film institutions and film funds.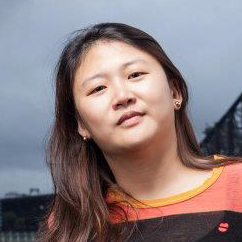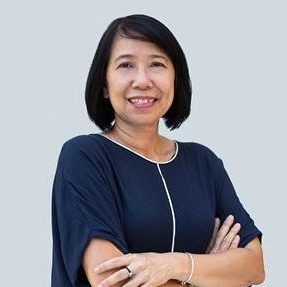 PIMPAKA TOWIRA
Advisor
Pimpaka Towira (1967, Thailand) was educated in Film at the Thammasat University in Bangkok. Her feature film debut One Night Husband (2003) brought her international fame, making her one of the first female Thai filmmakers to be noticed by…
read more
…international critics and viewers. She has been invited as a jury member for many film festivals and won the Silpathorn Award in 2009, granted by the Ministry of Culture in Thailand.
Her new film The Island Funeral (2015) also received an award in the Asian Future category at the Tokyo International Film Festival.
RAYMOND
PHATHANAVIRANGOON
Advisor
Raymond Phathanavirangoon is a film producer and film festival programmer. Most recently he co-founded and serves as Executive Director of Southeast Asia Fiction Film Lab (SEAFIC), an intensive script and development lab for Southeast Asian filmmakers.
read more
Previously he was international programmer for Toronto International Film Festival as well as Programme Consultant for Hong Kong International Film Festival and Programme Delegate at Cannes Critics' Week. Prior to that, he was Director of Marketing & Special Projects (Acquisitions) for sales agent Fortissimo Films. He acted as Reading Committee Member for Hong Kong-Asia Film Financing Forum (HAF) and was advisory member of the Asian Film Awards (AFA). He was jury member at festivals such as Berlinale, Sarajevo, Vladivostok, Seattle, Antalya, Jecheon and others. His producing credits include Pen-ek Ratanaruang's Samui Song and Headshot, Boo Junfeng's Apprentice, Josh Kim's How to Win at Checkers (Every Time), Pang Ho-Cheung's Dream Home, the upcoming 13 Lives by Ron Howard, among others.
He was named Future Leaders: Producers in 2013 by Screen International and was awarded Producer of the Year in 2017 by Asian Film Commission in Busan.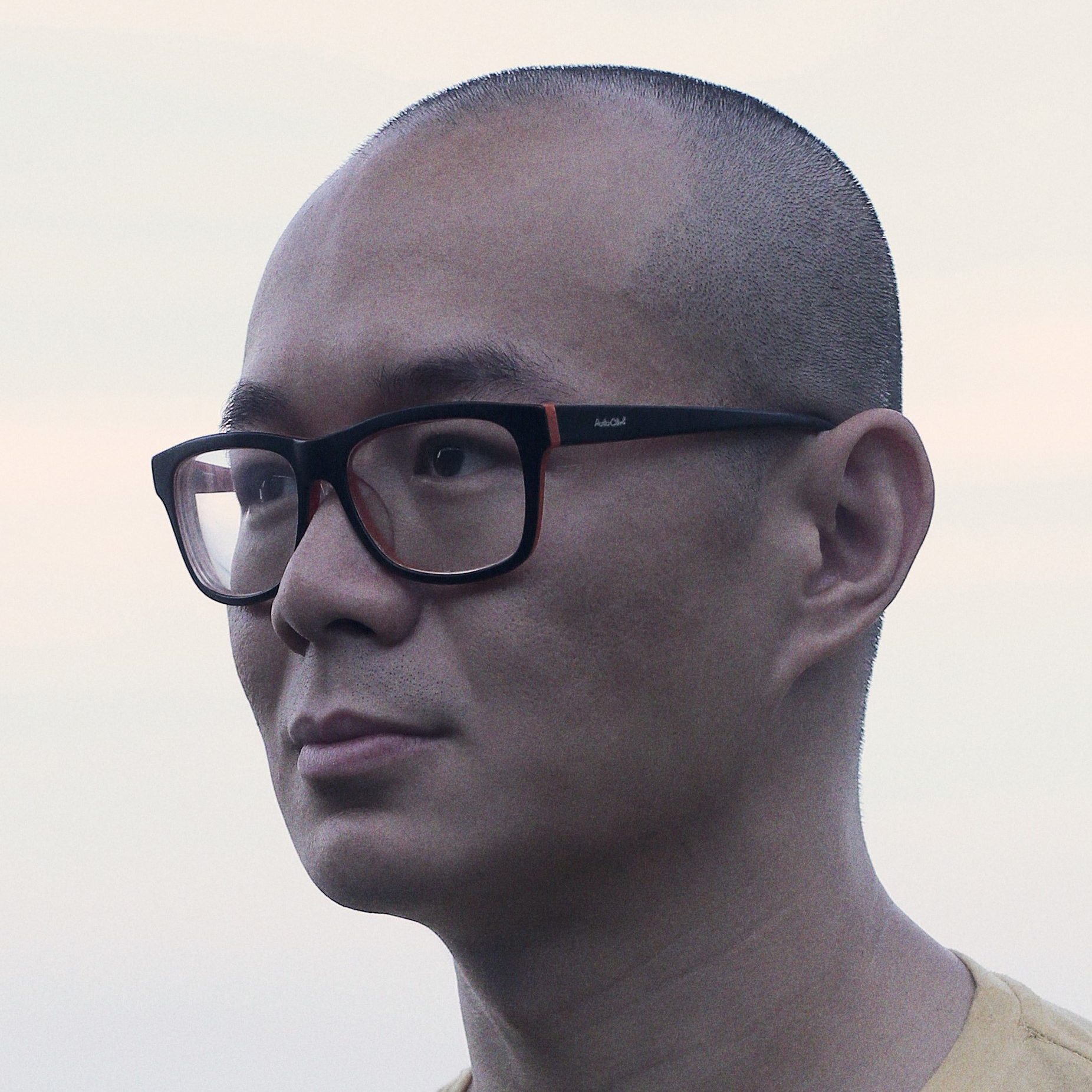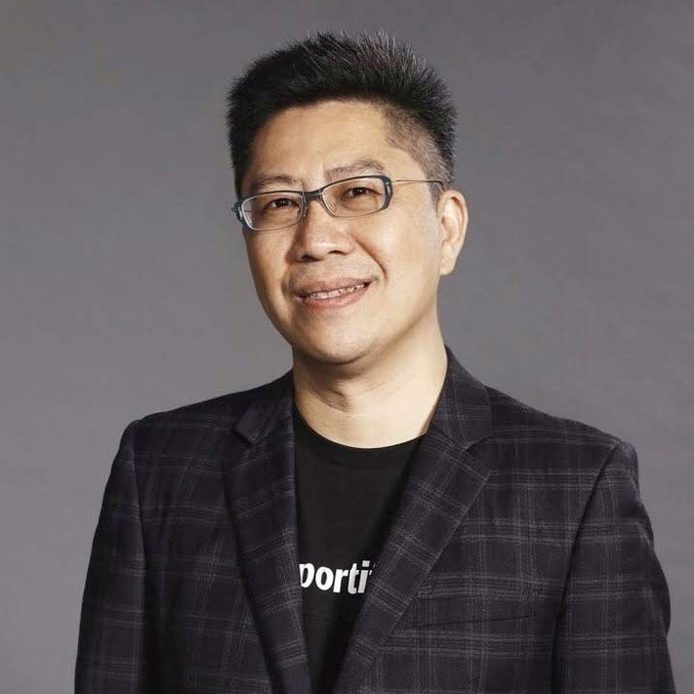 PATRICK MAO HUANG
Advisor
Born in Taiwan, Patrick Mao HUANG studied in American Film Institute – Directing Program and Columbia University Graduate Film School – Creative Producing Program. He founded production/distribution/sales company Flash Forward Entertainment in Taipei in 2002.
read more
Being praised for his diversity and distinguished eyes to spot new talents, Huang's films span from narrative feature, documentaries, animation, short to drama series. All of them were selected by renowned film festivals worldwide and released globally. With great knowledge and experience for the international market, Huang always focuses on international co-production between east and west and has extensive skills on structuring film finance combining soft money and private funds. Huang's latest film Moneyboys, an official selection of 2021 Cannes Un Certain Regard, is a co-production among Austria, France, Taiwan, and Belgium. Pierce, a Singapore/Taiwan/Poland co-production, is in pre-production to be shot entirely in Taiwan. Several co-productions with different partners from France, India, Bangladesh, Mainland China, and Czech Republic are in the advanced development stage and scheduled to go into production next year. 
Huang is also a veteran film distributor, and often being a mentor or a guest speaker in filmmakers' workshops or conferences such as Producers Network, Ties that Bind, CineMart, EFM Producers Hub, Produire au sud Taipei, Busan Asian Film School, When East Meets West, Sino-European Project Lab of Bridging the Dragon, FDCP Film Industry Conference and Project Market in Philippine, and TAICCA School run by Taiwan Creative Content Agency. Huang often serves as a jury or project selector for festivals, funding programs, screenplay competition and project markets such as Shanghai International Film Festival, Taipei Film Festival, YGIFF in Wuhan, Supporting Funds from BAMID of Taiwan Ministry of Culture, Taipei Film Commission, HAF, CNEX Chinese Doc Forum, TAICCA School x MPA Script to Screen Film Workshop and Pitching Session, and the Project Market at the One International Women's Film Festival in Chengdu China. HUANG also works as a festival programmer occasionally.
Filmography as a Producer 
2022 – Pierce (Singapore/Taiwan/Poland) – Pre-production; family drama
2022 – 96 Minutes, (Taiwan/China) – Pre-production; action thriller
2021 – In the Morning of Le Petit Morte, (Taiwan) – Pre-production; erotic drama 
2021 – As River Goes By, (China), Pre-production; fantasy coming-of-age
2021 – Moneyboys, Cannes Un Certain Regard
2020 – Blessed Winter, (Austria/France/Taiwan/Belgium), China 86358 Short Film Festival – Best Film 
2020 – Alikis, Osaka Asian Film Festival – Spotlight
2018 – A First Farewell, Berlinale Generation Kplus – Grand Prix of International Jury, Tokyo International Film Festival Asian Future – Best Film, Hong Kong International Film Festival – Firebird Best Chinese Film, Best Director, Hainan International Film Festival  
2018 – Suburban Birds, New Directors New Films, FIRST International Film Festival – Best Narrative Feature, Locarno Film Festival – Filmmakers of the present Competition, Macao International Film Festival – NETPAC Award
2018 – An Impossibly Small Object, IFFR – Big Screen Competition, DC Chinese Film Festival – Best Narrative Feature, Rome Film Festival, Shanghai International Film Festival 
2018 – Mama Pingpong Social Club, PiFan – Puchon Choice Competition, DC Chinese Film Festival – Best Narrative Short  
2016 – The Road to Mandalay, Venice Film Festival – FEDEORA Award for Best Film
2014 – Ice Poison, Berlinale – Panorama, Taiwan entry for Oscars' Best Foreign Language film
2013 – Amour et Patisserie, Film France – Producer of the Year Award, 3 Golden Bell Award nomination (Drama Series, Actress, Screenplay)
2011 – Return to Burma, IFFR – Tiger Competition
2009 – Baseball Boys, (Feature Documentary), Vision du Reel – Competition
2006 – Eternal Sunshine, BIFF – New Currents Competition
2005 – A Fish with a Smile, Berlinale Generation Kplus – Best Short Film Awards
2003 – My Wedding, 6 Golden Bell Award nomination (TV Film, Directing, Actress, Supporting Actress, Screenplay, Cinematography)