Full Circle Lab Upper Rhine wraps up in Kaysersberg, France!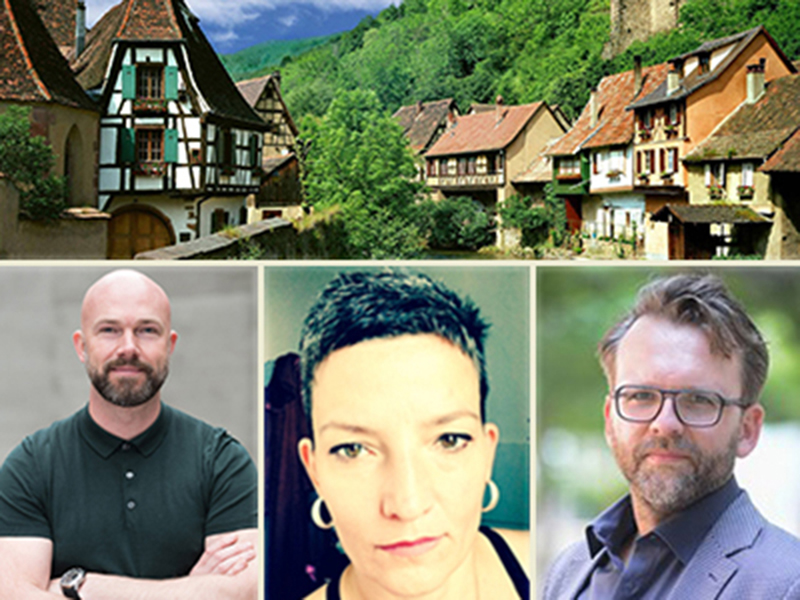 After a fruitful second session organized online from June 29 to July 2, the Full Circle Lab Upper Rhine participants will meet again during a get together organized in the village of Kaysersbeg in Alsace from 28-30 August.
The selected project holders and the program team will be joined by three guests, namely Christoph Gröner, artistic director of the Munich Film Festival since 2019 and also consultant for Zurich & Tallinn film festivals, Matthijs Wouter Knol, director of the European Film Academy from 2021, and Director of Berlinale's EFM until now, Zsuzsi Bankuti, head of the newly created « Cutting Edge Talent Camp » of Mannheim Film Festival and Locarno's Open Doors Community Coordinator.
This final get together is the opportunity for participants to extend their work sessions and receive new insights on the projects, taking advantage of the presence of the three experts who will attend the event during two days.
The Kaysersberg session is another step to the one-year support proposed by Full Circle Lab Upper Rhine. During the last 6 months of the lab, from July to December 2020, projects benefit from an individualized follow-up which takes the form of participation in scriptwriting residencies and participation in coproduction forums or film industry events.