Full Circle Lab Nouvelle-Aquitaine's first residential workshop will soon kick off!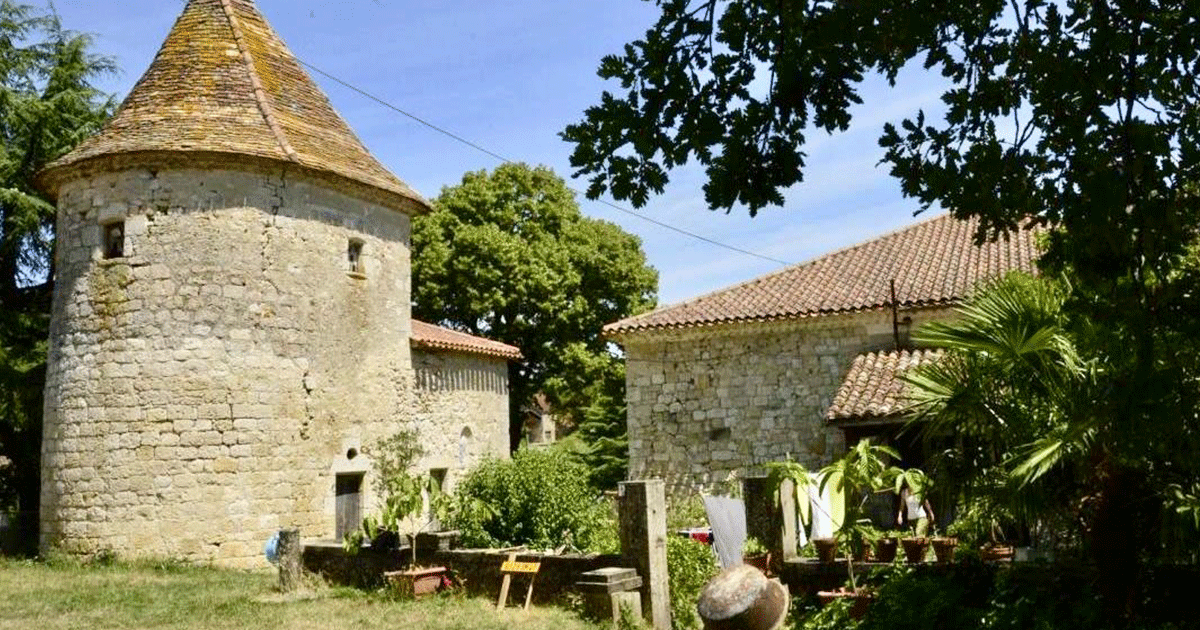 The first residential session of Full Circle Lab Nouvelle-Aquitaine will take place in about 3 weeks, on August 25-29 in la Maison Forte in Monbalen. Authors and producers of the 4 participating projects which have been selected for the Development Lab section of the Full Circle Lab program will benefit from in depth script writing sessions monitored by Philippe Barrière, script consultant and main tutor of the program. In parallel, sessions revolving around production and coproduction aspects of the projects will be carried out by Alexis Hoffman, co-head of the program and industry consultant. 
Full Circle Lab Nouvelle-Aquitaine is designed for 6 films closely connected to the region. It aims at accompanying them in the writing and development (Development Lab) but also in the post production phase (First Cut Lab). The Full Circle Lab Nouvelle-Aquitaine selection highlights authors based in the Nouvelle-Aquitaine region or supported by one of the initiative's partner organizations: ALCA's production support, the Biarritz Latin American Festival's Bal Lab, and the Poitiers Film Festival's Jump In.
4 PROJETS IN THE DEVELOPMENT LAB
Flehmen Response, Brazilian Italian Lillah Halla's sophomore feature after Ainda currently in pre-production. Written in collaboration with Líbia Pérez and María Elena Morán Atencio, and directed by Lillah Halla the film combines musical and comedy in a Hanover stun by a wave of horse suicides. While some look for culprits, others see an opportunity. Frida, a soup kitchen cook, buys clandestine meat for a delicious horse-brown soup, triggering an unexpected side effect in the diners; Rebecca, a pregnant caregiver, finds the ultimate solution to her drug abstinence; Anne, a dominatrix, orders her husband to steal horse testicles for a ritual; Bárbara, a punk who works for a house cleaning app, sees in Rebecca's addiction the opportunity to conquer love. The film is produced by Julia Niethammer for Berlin based Chromosom Film GmbH. 
Food, written and directed by debutant Mathieu Mégemont is a slasher movie set in the besieged fast-food restaurant of a suburban mall where two mysterious killers – The Mascot and the Security Guard – eliminates employees and customers one by one. But in our globalized world, greed and individualism are more likely linked to this massacre than the killers themselves. The film is produced by French Insolence Productions, Anaïs Bertrand and Pascaline Saillant.
The last journey of Suzanne, Jawed & Khadija, written and directed by Jonathan Koulavsky follows Suzanne, a nearly 60-year-old Frenchwoman, who settles in rural southern Morocco as much in search of solitude and freedom as to escape the difficult relationship she has with her five children. There, she employs Jawed, a 25 years old farm hand, with whom she quickly bonds sentimentally. Khadija, Jawed's wife, sees their relationship as an opportunity to take herself out of her condition. An ambiguous triangle soon unites these three characters. This intimate debut film is produced by Alice Bloch for the newly French established Marianne Productions.
The Thirty-Seventh Kilometre, is Belarusian Sasha Stelchenko first feature film. Sonya (17) lives with her father Nikolay (52), a retired army officer, in a closed military town lost in the Belarusian woods. After passing her final school exams, Sonya took a summer job as an orderly at the local military hospital. Though Nikolay rather expects her to get more involved with their small grocery shop, Sonya tries to combine both. Once, she encounters a young conscript soldier who wants to desert because of constant bullying. When Sonya fails to help him, she gets frustrated over his disappearance and decides to discover the truth about her town and its rules. This political coming-off age is produced by Dagmar Sedláčková, for Czech's Masterfilm.
2 PROJECTS SELECTED FOR FIRST CUT LAB
Nietzsche's Doctors, fifth documentary of the Argentinian director Jorge Leandro Colas. At Hospital Italiano in Buenos Aires, Dr. Esteban Rubinstein approaches general medicine from an extra-moral perspective. Inspired by the philosophical works of Friedrich Nietzsche, he creates a space for reflection with his patients on the body, health and illness. Together, they seek to set aside certain pre-established values in medicine such as normal, natural, good and evil. The film is a coproduction between Argentina – Salamanca Cine, Carolina M. Fernandez and France – VraiVrai Films, Florent Coulon & Félix Salgado. 
Our ceremonies, a fantastic teenage movie of debutant Simon Rieth. Royan, 2011, as summer stretches out its scorching days, two young brothers, Tony and Noé, play the game of death and chance… until the accident that will change their lives forever. Ten years later, they return to Royan and cross paths with Cassandre, their childhood sweetheart. But the brothers have been hiding a secret all this time. The film is produced by Les Films du Poisson, Inès Daïen Dasi (France).