Line-up of Full Circle Lab Philippines 2021 announced!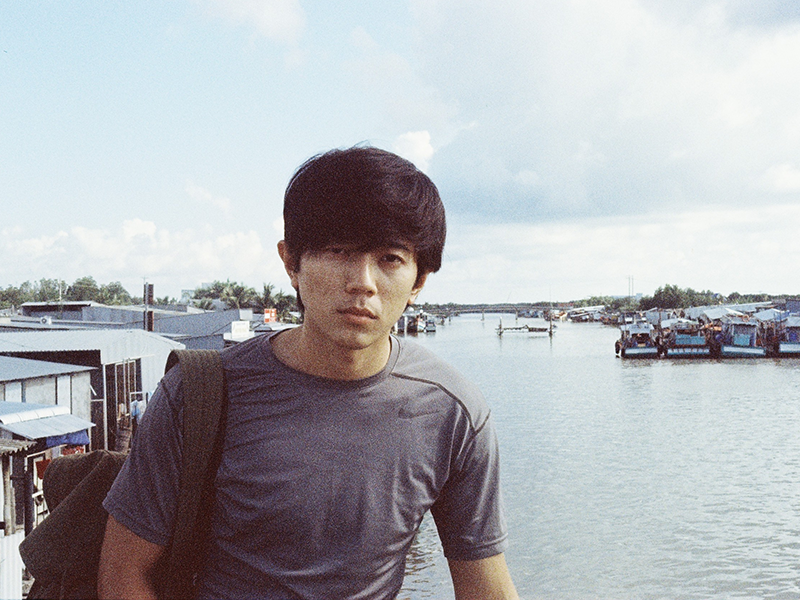 Full Circle Lab – the project & talent development program co-led by Matthieu Darras and Izabela Igel together with the Film Development Council of the Philippines reveals its line-up, mentors and industry advisors for its 3rd edition. Known figures of the South-East Asian film industry will participate along with talented newcomers. The overall Labs will take place online with workshops from September 20 to October 1, 2021 and it will be preceded with the FDCP's Film Industry Conference, open to a larger audience from September 16 to 19.
Full Circle Lab 2021 will build upon the achievements of the first two editions, yet with even higher ambitions. The idea is to continue identifying, nurturing and supporting creative projects from the Philippines and South-East Asia, and to cover a wide spectrum of audio-visual contents (features & series) at different stages (development & post-production). Yet, Full Circle Lab intends to dedicate a specific attention to talent, business skills & career development having in mind the sustainability of the audio-visual ecosystem. With the Creative Producers Lab, this year's new addition, we clearly indicate a priority on how pivotal the figure of producer is to the industry.
16 feature & series projects and 8 emerging producers will benefit from the Lab. Some interesting highlights of the line-up include:
– Director Antoinette Jadaone (Full Circle Lab 2019 alumna with Fan Girl) will return, this time as producer of the series project Change of Heart by exciting queer talent & Generation Z representative Petersen Vargas (co-written by Jeko Aguado). Project 8 Projects, the company Jadaone leads with Dan Villegas will also have two feature films in development workshopped: Killing Time in Manila Traffic, to be directed by Paul Sta Ana and Rookie, to be directed by Samantha Lee.
– The two renown and experienced Vietnamese directors Nghiem-Minh Nguyen-Vo and Bui Thac Chuyen will also take part in the Lab, the first one with a feature in development: Picturehouse, and the second one with a film in post: Glorious Ashes.
– Once again, Singaporean talents will be represented in numbers, with the most active producers Jeremy Chua and Si En Tan behind two debut features: one in development (Penumbra, by Russell Morton) and one in post (Dreaming & Dying, by Nelson Yeo).
– With the sci-fi rom-com web series You + Me = Infinity (dir. Jurex Suson, prod. Gale Osorio) and the supernatural horror short animated series Ella Arcangel (dir. Mervin Malonzo, prod. Emmanuel Angeles), the Filipino audiovisual industry demonstrates once again its inventiveness & openness to a multitude of genres and formats that can especially please young audiences.
THE LINE-UP FICTION LAB PHILIPPINES
The Gospel of the Beast, dir. Sheron Dayoc, prod. Sonny Calvento
Killing Time in Manila Traffic, dir. Paul Sta. Ana, prod. Dan Villegas
RA 8491 or How We Recall Lost Memories in Transit, dir. Austin Tan, prod. Stelle Laguda
Rookie, dir. Samantha Lee, prod. Geo Lomuntad
FICTION LAB SOUTH-EAST ASIA
The Beer Girl in Yangon, dir. Sein Lyan Tun, prod. John Badalu (Myanmar)
Life I Stole, dir. Putri Sugua, dir. Cher Kian Tan (Malaysia)
Penumbra, dir. Russell Morton, prod. Jeremy Chua (Singapore)
Picturehouse, dir. Nghiem-Minh Nguyen-Vo, prod. Bao Nguyen & Johann Chapelan (Vietnam)
SERIES LAB
Change of Heart, dir. Petersen Vargas, prod. Antoinette Jadaone (Philippines)
Ella Arcangel, dir. Mervin Malonzo, prod. Emmanuel Angeles (Philippines)
The Rebirth of the Cattleya Killer, dir. Tanya Winona Bautista-Navarro, prod. EJ Mallari (Philippines)
You + Me = Infinity, dir. Jurex Suson, prod. Gale Osorio (Philippines)
FIRST CUT LAB
Autobiography, dir. Makbul Mubarak, prod. Yulia Bhara (Indonesia)
Best of Show (BOS), dir. & prod. Auraeus Solito (Philippines)
Dreaming & Dying, dir. Nelson Leo, prod. Si En Tan (Singapore)
Glorious Ashes, dir. Bui Thac Chuyen, prod. Ngoc Tran (Vietnam)
CREATIVE PRODUCERS LAB
Carlo Catu, YATU Film Productions (Philippines)
Patti Lapus, Epicmedia Productions (Philippines)
Geo Lomuntad, Project 8 Projects (Philippines)
Jed Medrano, FBN Media Productions (Philippines)
Robert Rodriguez, ERK Production (Philippines)
Angelina Marilyn Bok, Xeno Pictures (Singapore)
Xuan Trang Nguyen Thi, LAGI Productions (Vietnam)
Jeanne Sombatwattana, Vertical Films (Thailand)
THE MENTORS & INDUSTRY ADVISORS
A dozen of mentors & a dozen of advisors from all over the world with constitute the pedagogical team for the projects of Full Circle Lab.
Feature film projects will work under the guidance of scriptwriters/script consultants Ayman El Amir (Egypt) and Helen Beltramé-Linné (Brazil/Sweden), producers Meiske Taurisia (Indonesia) and Giovanni Pompili (Italy).
Series projects will work under the double mentorship of drama series producer & development executive Mmabatho Kau (South Africa) and film & series producer Naomi Levari (Israel/Germany). Creative Producers will work under the double mentorship of film producers Iza Igel (Poland) and Juraj Krasnohorsky (Slovakia), while 8 guest speakers – including Full Circle Lab alumna Sam Chua (Singapore) – will feature creative talks & case studies.
Editor consultants Catalin Cristutiu (Romania) and Benjamin Mirguet (France) are dedicated to projects at the editing stage in First Cut Lab, together with editorial consultant Wim Vanacker (Belgium).
The First Cut Lab team will be supported by 6 industry advisors, namely:
– Katja Adomeit (producer – Denmark/Germany),
– Lorna Tee (producer & festival director – Malaysia),
– Pimpaka Towira (producer, director & festival director – Thailand),
– Paolo Bertolin (Venice Film Festival – Italy),
– Patrick Mao Huang (producer & distributor – Taiwan),
– Raymond Phathanavirangoon (producer & Lab director – Thailand).
Last but not least, Full Circle Lab will contribute to the FDCP's Film Industry Conference program, notably offering masterclasses & lectures by:
– Oscar nominated documentary director Alexander Nanau (Romania),
– Producer Weijie Lai (Singapore/Canada),
– Distributor Vincent Quek (Singapore),
– Film marketing expert Boris Pugnet (France),
– Sales agent Katarzyna Siniarska (Poland).