Full Circle Lab Philippines' 5th edition launched in Busan as alumni projects make a splash at the festival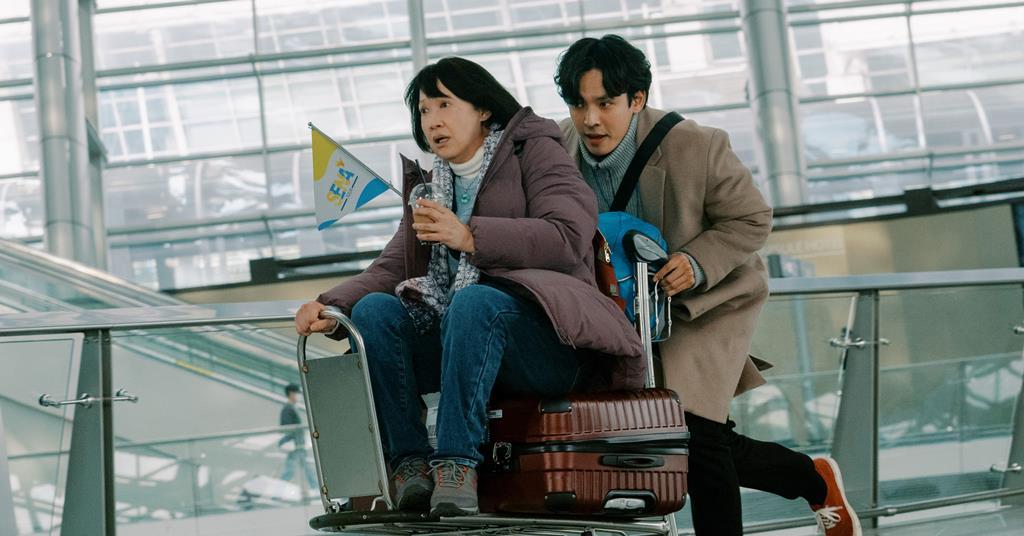 Still from the AJOOMMA by He Shuming
Initiated in 2019 the Full Circle Lab Philippines, now entering its 5th edition, has become an unprecedented training fixture for film professionals of South East Asia. The project & talent development program co-led by Izabela Igel and Ji Lacerna constitutes a long-term collaboration between Tatino Films and the FDCP (Film Development Council of the Philippines), which aims to nurture and develop Filipino and South East Asia projects for global potential, and positioning the Philippines as a film creative hub.
Busan's festive get-together
As the whole Asian film community finally reunites in Busan following the pandemics, the festival showcases several Full Circle Lab PH alumni projects, revealing how previous editions are bringing successful results. 3 completed films are making a splash with Korean audiences, namely:
AJOOMMA by He Shuming (Prod. Anthony Chen – Singapore/Korea) in the New Currents Competition, and Singapore's entry for the Oscars;
AUTOBIOGRAPHY by Makbul Mubarak (Prod. Yulia Evina Bhara – Indonesia) in Window on Asian Cinema following its premiere in Venice;
STONE TURTLE by Woo Ming Jin (Prod. Edmund Yeo – Malaysia) in Window on Asian Cinema following its premiere in Locarno.
FCL PH projects in development are building new partnerships in Busan, including:
LIFE I STOLE by Putri Purnama Sugua (Prod. Tan Cher Kian – Malaysia) selected for the Asian Project Market (APM)
MOTHER MAYBE by Sonny Calvento (Prod. Sheron Dayoc – Philippines) that just received the TAICCA Development Award in the frame of mylab
UNMOTHER by Jen Nee Lim (Prod. Ke Ning Lee – Singapore) also selected for the inaugural edition of mylab.
The success of Full Circle Lab PH's films will definitely not stop with Busan, as for example GLORIOUS ASHES by Chuyen Bui Thac (Prod. Tran Thi Bich Ngoc) will soon have its world premiere at the Tokyo IFF, becoming the first Vietnamese film entering the international competition of the festival.
Full Circle Lab Phillippines 2023
The network of Full Circle Lab Philippines alumni already exceeds 150 film professionals, and 60 film projects from many different genres and formats have benefited from consultancy. Full Circle Lab Philippines 2023 will include a residential workshop in the Philippines in late March 2023, with a 6-month online follow-up till September 2023. Thanks to its different Labs, Full Circle Lab Philippines 2023 will directly benefit at least 15 film projects and 45 film talents, with:
the Fiction Lab for films in development (12 projects)
the First Cut Lab for films in post-production (3 projects)
the Creative Producers Lab (8 participants)
the Story Editing Lab (3 participants).
A priority for 2023 will be to continue enriching the pedagogical team with film talents from Asia, while mentors will keep coming from all over the world. Mentors and advisors of the 2022 edition included for example producers Weijie Lai (Singapore/Canada), Meiske Taurisia (Indonesia), Fran Borgia (Singapore), Patrick Mao Huang (Taiwan), Wahyuni Hadi (Singapore), and distributor Vincent Quek
(Singapore). The definitive list of mentors will be announced in early 2023.
The call for projects & applications is launched on October 10, 2022, and the deadline for submissions is set for November 11, 2022.